The SLAS Europe 2022 Conference and Exhibition course package contains 47 presentations including:
33 presentations from three scientific tracks: Emerging Biology; Emerging Technology; Perspectives on the European Life Sciences Ecosystem.
Three Keynote Speakers:
Steve Rees
Jeremy Simpson
Dagmar Monett Daz
Based on presenter permission, 47 of the 51 total SLAS Europe 2022 Conference & Exhibition presentations are available on-demand.
The SLAS Scientific Program Committee selects conference speakers based on the innovation, relevance and applicability of research as well as those that best address the interests and priorities of today's life sciences discovery and technology community. All presentations are published with the permission of the presenters.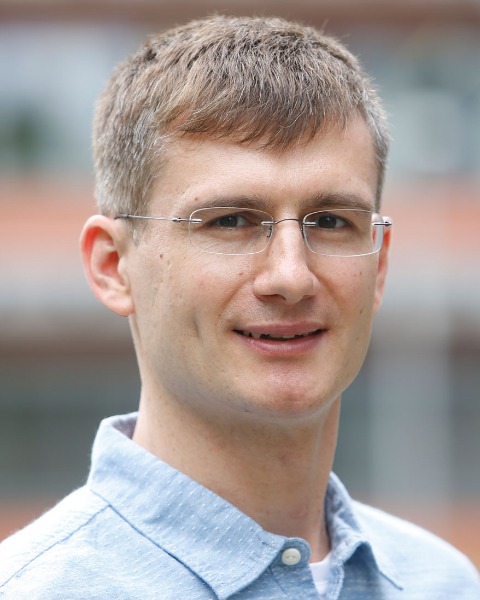 Manuel Kaulich, Dr
Professor
Goethe University Frankfurt
Manuel studied Biotechnology and obtained his PhD from the Max Planck Institute of Biochemistry in Munich and the Biozentrum in Basel. For his postdoc, he joined the group of Steven Dowdy at the University of California in San Diego, where he became interested in gene editing technologies. Since December 2015, Manuel is an independent group leader at the Medical Faculty of the Goethe University Frankfurt, Germany. His laboratory develops gene editing technologies and applies them to understand the various aspects of cellular transformation and drug resistance. A major achievement of his lab is the development of the 3Cs technology that recently accumulated in the foundation of the university spin-off Vivlion for which Manuel is the Chief Scientific Officer.
$i++ ?>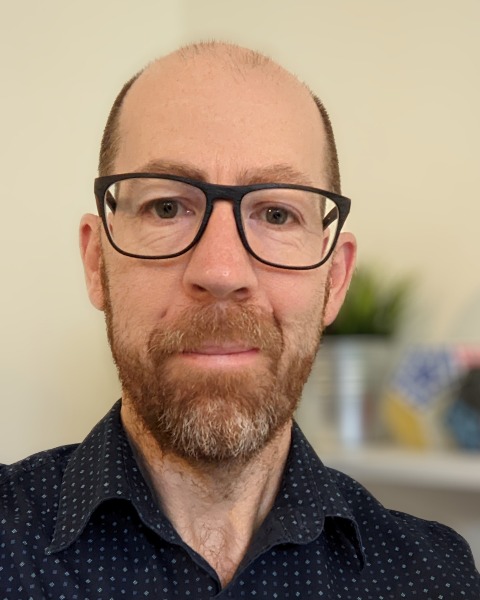 Graham Belfield, PhD, MSc
Director NGS & Transcriptomics
AstraZeneca Biopharmaceuticals R&D
Dr Graham Belfield, Director NGS & Transcriptomics, AstraZeneca.
I lead a research-orientated Nucleic Acids Omics laboratory that partners pre-clinical/clinical projects across the whole of AstraZeneca and with our academic collaborators. Focussing on NGS and associated technologies, generating transcriptomic, epigenetic and genetic smart data for both single and multi-omic projects. To this end we employ bulk, single cell, spatial, short and long read technologies together with automation. We aim to stretch these technologies to increase the value they bring to drug discovery, and enhancing our understanding of disease and the fundamental processes of biology.
I have over 35 years experience across Pharma, Biotech and academia, applying Transcriptomics, Bioinformatics, orthogonal functional genetics and biotechnology to the discovery of new medicines.
$i++ ?>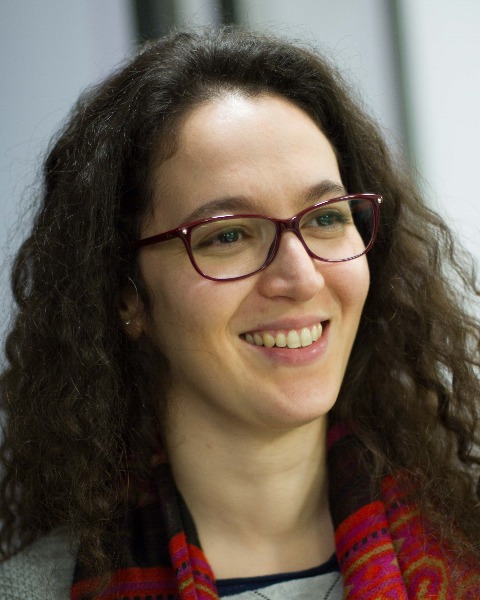 Amel Bendali
COO & Co-Founder
INOREVIA
Amel Bendali, PhD, is the Chief Operating Officer and co-founder of Inorevia, a Paris-based startup providing new tools for life science research and diagnostics.
After graduating as an engineer in Physics and Biotechnologies, she joined the Vision Institute in Paris to participate in an ambitious research project to develop retinal prosthetic implantable devices, helping to restore functional vision to blind patients. Once graduated with a PhD in Neurosciences, she decided to move to microfluidics and microsystems, and joined Dr JL Viovy's lab at Curie Institute in Paris. After developing technologies based on microfluidics and magnetic particles, she co-founded Inorevia with Julien Autebert, CEO and CTO, and 3 researchers from CNRS who invented the technologies.
Since the creation of Inorevia in 2016, Amel has gained extensive experience in entrepreneurship, market approach for innovation, and taking patents and invention to meet market needs and solving actual users challenges.
Inorevia's vision is to unlock next-generation life science solutions, by combining highly efficient miniaturization and full automation to support reasearchers and clinicians dealing with complex workflows and challenging samples.

$i++ ?>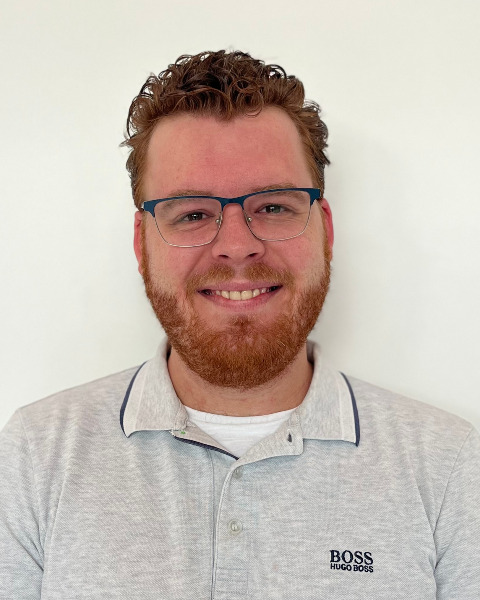 Tijmen H. Booij, Ph.D.
Lab Automation- and Screening Specialist ETH Zurich
NEXUS Personalized Health Technologies
Tijmen studied Bio-Pharmaceutical Sciences at Leiden University, during which he worked on the establishment of 3D cell culture models for drug screening. His studies were eventually awarded with the Suzanne Hovinga Award for best internship project. After his graduation, Tijmen did his PhD studies at the Leiden Academic Centre for Drug Research (LACDR) where he developed 3D cell culture-based high-throughput screening platforms for polycystic kidney disease (PKD), as well as several neoplastic disorders. His work was presented at several scientific conferences as well as several publications. Tijmen obtained his PhD degree in 2017 and is currently working as screening specialist at NEXUS personalized health technologies, a technology platform of ETH Zurich, to develop organoid-based screening methodology. Tijmen's main interests are in high-content screening with 3D tissue cultures in the context of neoplastic disorders, ultimately aiming to help discover new therapeutics.
$i++ ?>

Joseph Caponi, MSc Applied Biotechnology
Laboratory Robotics Technician
Mosa Meat
Joseph (Joe) works at Mosa Meat, a Netherlands based startup that's leading the way in developing laboratory cultured beef for a kinder and less environmentally detrimental way of meat consumption. A former massage therapist turned scientist originally hailing from a small town in Upstate New York, he now holds a master's in Applied Biotechnology from Uppsala University in Sweden and is eager to make scientists' lives easier and more ergonomic via laboratory automation.
$i++ ?>

Conner Craigon, PhD
Postdoctoral researcher
University of Dundee
Dr Conner George Craigon BSc MRes PhD
University of Dundee
Conner has just completed his PhD in the lab of Professor Alessio Ciulli, where he worked on the development of the BromoTag technology as a cell biologist. Conner currently holds an academic postdoctoral position in the Ciulli group where he continues his study of the BromoTag technology.
$i++ ?>

Madiha Derouazi, PhD
CEO
AMAL THERAPEUTICS
Madiha Derouazi, PhD, is the Scientific Founder and CEO of AMAL Therapeutics, a Swiss biotech company developing first-in-class therapeutic cancer vaccines derived from its technology platform KISIMA and part of Boehringer Ingelheim since July 2019.
Madiha has been working on vector engineering and vaccine design for over 15 years. She has a strong background in applied molecular and cellular biotechnology, in virology and in immunology, with research interests at the interface of fundamental and translational research, the so-called bench-to-bedside. She especially focuses on immune stimulation and immune modulation, both in the oncology and infectious disease fields. She designed and characterized a CPP-based multi-epitopic cancer vaccine in the Laboratory of Tumour Immunology of the University of Geneva, which is the basis of the KISIMA platform.
Madiha holds a PhD in Biotechnology from the Ecole Polytechnique Fédérale de Lausanne (EPFL), Switzerland and a Master in Biotechnology Engineering from the University of Technology of Berlin, Germany. She now continues to lead the AMAL team in Switzerland, and excitingly drives the integration into the Boehringer Ingelheim oncology research and development family.
$i++ ?>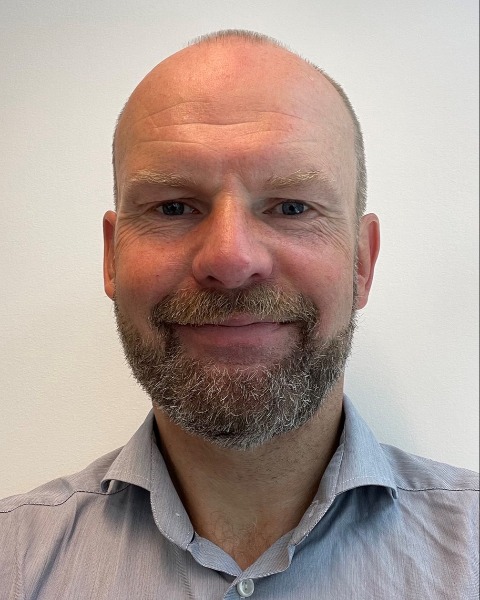 Fredrik Edfeldt, PhD
Director
AstraZeneca R&D Gothenburg
Fredrik Edfeldt is a Director of Mechanistic and Structural Biology at AstraZeneca in Gothenburg, Sweden. Fredrik is currently managing a team of very talented and highly motivated enzymologists and cell biologists responsible for SAR-screening and mechanistic profiling of compounds in drug discovery projects. After obtining his PhD in Structural Biology from the University of Washington, USA, Fredrik joined AstraZeneca where he has worked for more than 20 years with a strong focus on the application of biophysical techniques to drive chemistry.
$i++ ?>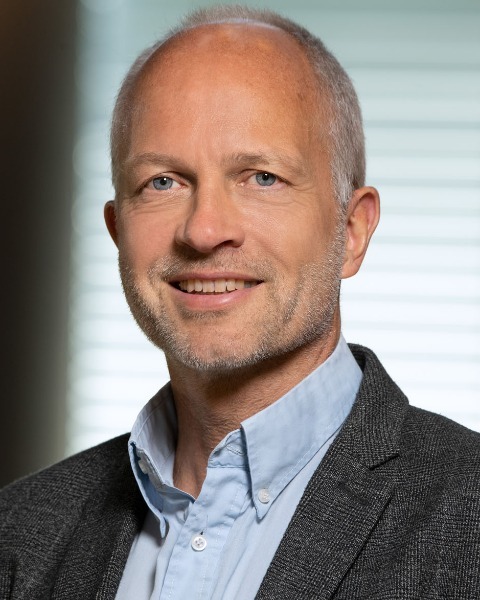 Wolfgang Fecke, Ph.D
Director General
EU-OPENSCREEN ERIC
Wolfgang is the Director of the European Research Infrastructure for chemical biology, EU-OPENSCREEN. He obtained his PhD in 1994 at the Heinrich-Heine University in Düsseldorf on the function of protein complexes in mitochondria. After a postdoctoral fellowship at Columbia University, he worked for the next 20 years as scientist and group leader for Novartis and UCB as well as for two biotech companies. During that time in Germany, the UK and Italy, he was involved in drug discovery programs for cancer, CNS and inflammatory disease therapeutics, always with the focus on assay development, high throughput screening and lead profiling. He returned to academia in 2015, supporting the translational Discovery Science group at the VIB institute in Belgium. In 2018, he was appointed director of EU-OPENSCREEN in Berlin. He is also the coordinator of a large EU-funded project and as chair of the European Life Science Research Infrastructure Strategy Board.
$i++ ?>

Sakshi Garg
Associate Director
Merck Healthcare KGaA
Sakshi Garg joined Merck Healthcare KGaA in 2016. She has expertise in image based readouts both in 2D and 3D cell culture, allowing her to lead several technology based collaborations in the field of advanced cellular assays. Most recently she has been actively involved in the JUMP Cell Painting consortium.
$i++ ?>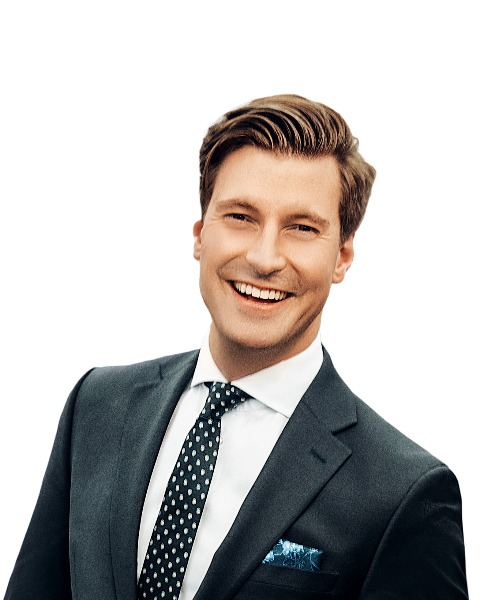 Erik Gatenholm
President and CEO
BICO Group
Erik Gatenholm is a dynamic American/Swedish entrepreneur who is the co-founder and CEO of BICO – the world's leading Bio Convergence company. Under Gatenholm, BICO has built one of the world's most expansive portfolio of life science products that spans bioprinting, diagnostics, lab automation and biosciences. Today, BICO and its 13+ subsidiaries operate development, sales and distribution in 65+ countries to over 3,000 laboratories, across 1,200+ employees. Gatenholm is a member of the prestigious Forbes 30 Under 30 class of 2018 and has also been awarded numerous accolades including Young Entrepreneur of the Year, Innovator of the Year, Entrepreneur of the Year 2019, MIT Technology Review's prestigious 35 Under 35 List and Founder of the Year 2020. www.bico.com
$i++ ?>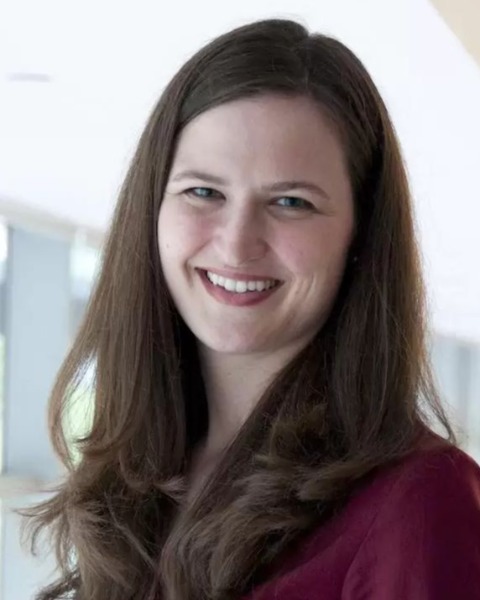 Anne Carpenter
Institute Scientist
Broad Institute of Harvard and MI
Dr. Anne Carpenter is an Institute Scientist at the Broad Institute of Harvard and MIT. Her research group develops algorithms and strategies for large-scale experiments involving images. The team's open-source CellProfiler software is used by thousands of biologists worldwide (www.cellprofiler.org). Carpenter is a pioneer in image-based profiling, the extraction of rich, unbiased information from images for a number of important applications in drug discovery and functional genomics.

Carpenter focused on high-throughput image analysis during her postdoctoral fellowship at the Whitehead Institute for Biomedical Research and MIT's CSAIL (Computer Sciences/Artificial Intelligence Laboratory). Her PhD is in cell biology from the University of Illinois, Urbana-Champaign. Carpenter has been named an NSF CAREER awardee, an NIH MIRA awardee, a Massachusetts Academy of Sciences fellow (its youngest at the time), a Genome Technology "Rising Young Investigator", and is listed in Deep Knowledge Analytics' top-100 AI Leaders in Drug Discovery and Advanced Healthcare.
$i++ ?>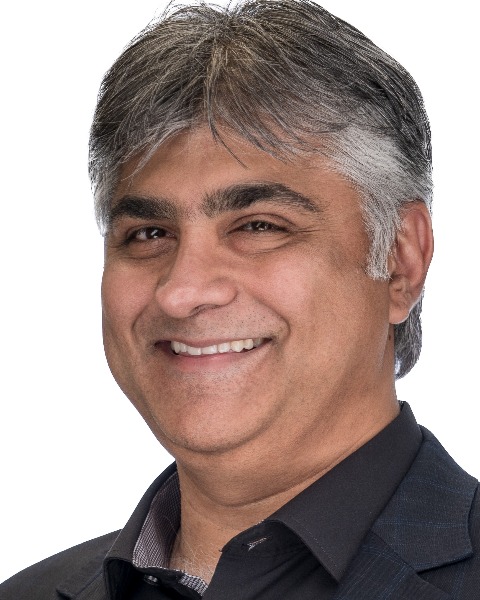 Sammy Datwani, PhD
VP, Development
Synthego Corp
Dr. Sammy S. Datwani is an influential senior executive, entrepreneur, and innovative technology leader with a demonstrated history of developing emergent technologies and commercializing disruptive revolutionary life science tools and medical device products. Dr. Datwani has over 20 years of executive and leadership experience building teams and developing solutions that allow customers to meet their biotechnology research and commercial objectives in the fields of microfluidics, genomics, proteomics, analytical chemistry, molecular diagnostics, synthetic biology, and cell engineering.
His current and recent roles include Vice President, Development – Synthego Corporation, a venture-backed startup. President – SSD Advisors, LLC., a boutique consulting firm. Head of Technology Development – Inscripta Inc., a venture-backed startup. Sr. Director, R& D, Principal Scientist at Labcyte Inc., which was acquired by Beckman Coulter Life Sciences (a Danaher company). Sammy was the founding Board of Directors and Angel Investor for CombiNATi Inc. (a microfluidic digital PCR company), which was acquired by Thermo Fisher Scientific. He also serves on the Board of Directors and as a Scientific Advisor for several startups. He was formerly on the Board of Directors for SLAS (2019-2022) and at his alma mater - The Johns Hopkins University, Whiting School of Engineering.
Dr. Datwani is an author and inventor on numerous scientific publications and patents and is actively involved with scientific programming at international meetings and conferences. Dr. Datwani received his B.S. (with honors) and Ph.D. in chemical and biomolecular engineering from the Johns Hopkins University, Baltimore, MD, and his M.S. in chemical engineering from Columbia University, New York, New York.
Dr. Datwani was inducted to the College of Fellows of the American Institute of Medical and Biological Engineers (AIMBE) for his contributions to leveraging microscale phenomena to enable label-free and high-throughput experimentation, screening and precision medicine.
$i++ ?>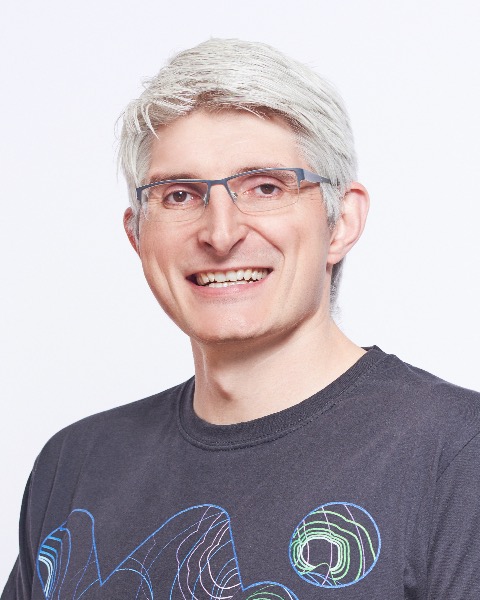 Markus Gershater, PhD
Chief Scientific Officer
Synthace
Markus Gershater is the Chief Scientific Officer and co-founder of Synthace. Markus has been applying DOE to biological problems for over 15 years to a wide range of biological problems, and is focussed on how we can provide biologists with tools that will enable them to perform dramatically more powerful experiments. He has a PhD in biochemistry and experience in academia and industry that spans biochemistry, synthetic biology, pathway engineering and bioprocess development.
$i++ ?>

Henriette Harmse, PhD
Ontology tools project lead
EMBL-EBI
Henriette Harmse, Ontology tools project lead at European Bioinformatics Institute (EBI)
Henriette has worked in the software industry for 20+ years as a software developer, architect and consulting architect across various industries like mining, publishing, finance, healthcare etc. As the ontology tools project lead at EBI she oversees the design and development of the ontology tools used extensively by EBI and other life science organisations to harmonise and enrich life science data and to enable semantic searches.
Henriette has a PhD in Description Logics, the mathematical logic basis of ontologies that enables artificial intelligence reasoning.
$i++ ?>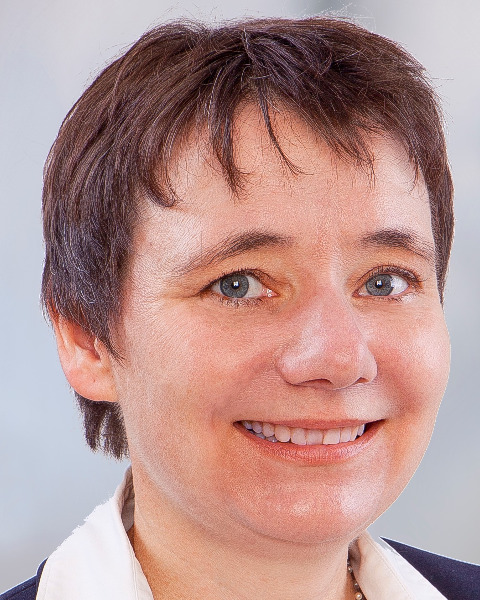 Kerstin Hermuth-Kleinschmidt, Ph.D.
Owner
NIUB Nachhaltigkeitsberatung
Kerstin Hermuth-Kleinschmidt holds a PhD in chemistry. After several years in the life sciences industry as account manager and in technical customer support, she turned her attention to the topic of sustainability and obtained an additional qualification in the field of "Environmental Management and Environmental Economics" at the University of Koblenz-Landau. The focus of her work is the implementation and monitoring of sustainability processes in the life sciences – in the lab as well as in life sciences companies. As a speaker and author of publications, she focuses on various aspects of sustainability, especially on the topic "Sustainability in research and laboratory". She also participated in the development of EGNATON-CERT, the first certification system for sustainable laboratory technologies, and is now part of the auditing team.
$i++ ?>

Tim Hohm, MBA
Director of Commercial Strategy and Business Development
Optibrium
Dr Tim Hohm, MBA, is Director of Commercial Strategy and Business Development at Optibrium, a software company providing solutions supporting small molecule drug discovery from early hit to clinical candidate nomination. Founded in 2009, Optibrium's solutions are used by more than 170 organisations worldwide including global pharma companies, biotechs and academic and not-for-profit research centers, accelerating discovery and increasing success rates. Tim obtained his PhD in computational biology from ETH Zurich and an MBA from Copenhagen Business School. Tim held positions in academia and large pharma and joined Optibrium in 2020 from Novo Nordisk.
$i++ ?>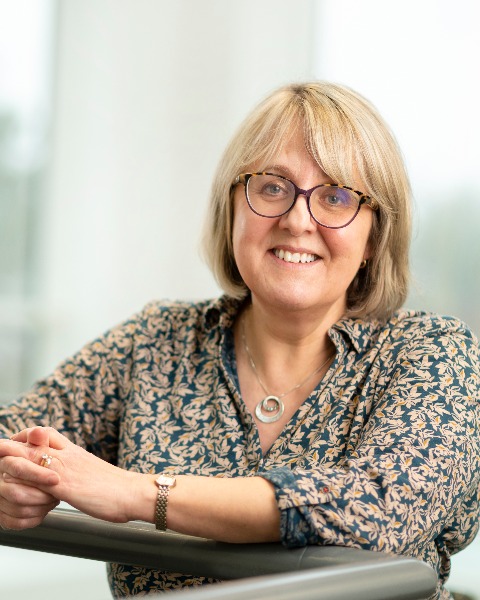 Catherine Kettleborough, PhD
Translational Challenge Leader
LifeArc
Catherine (Katy) Kettleborough leads one of LifeArc's Translational Challenges focused on Chronic Respiratory Infections. Translational Challenges are long term collaborative programmes shaped by patient need and working with multiple partners, connecting scientists, resources and investment. Until January 2022 Catherine was Head of Biology at LifeArc (formerly MRC Technology ). LifeArc is an independent life science technology transfer charity, offering professional services to organisations within the academic, charity, biotechnology and pharmaceutical sectors globally. The Biology group is responsible for conducting target validation, reagent generation, assay development, screening (100-250K screens) biochemical, biophysical and cell based assays to support prosecution of hit to lead and antibody discovery projects for novel drug targets sourced from academic research groups worldwide.
Catherine has 25 year plus of working at the interface between academic research and pharma/biotech, as a bench scientist, project manager, Team leader and start-up Director.
$i++ ?>

Jan Lichtenberg, PhD
CEO
InSphero AG
Jan Lichtenberg, Ph.D., is Co-Founder and CEO of InSphero AG. InSphero is the pioneer of 3D-cell-based assay solutions and scaffold-free 3D organ-on-a-chip technology. The company's robust, precisely engineered suite of 3D InSight™ human tissue platforms are used by major pharmaceutical companies worldwide to increase efficiency in drug discovery and safety testing. InSphero specializes in solutions for liver toxicology, metabolic diseases (e.g., T1 & T2 diabetes and NAFLD & NASH liver disease), and oncology (with a focus on immuno-oncology and PDX models). The scalable Akura™ technology, which underlies these 3D InSight™ Discovery and Safety Platforms, includes 96- and 384-well plate formats as well as the Akura™ Flow organ-on-a-chip system. Dr. Lichtenberg started InSphero in 2009 and grew the company to 60+ employees in offices in Switzerland and the US. InSphero counts most of the global top 15 pharmaceutical and cosmetics companies amongst its customers. He holds a Ph.D. from the University of Neuchâtel and had a research group at the Swiss Federal Institute of Technology, Zurich. Jan serves also Vice President of SLAS.
$i++ ?>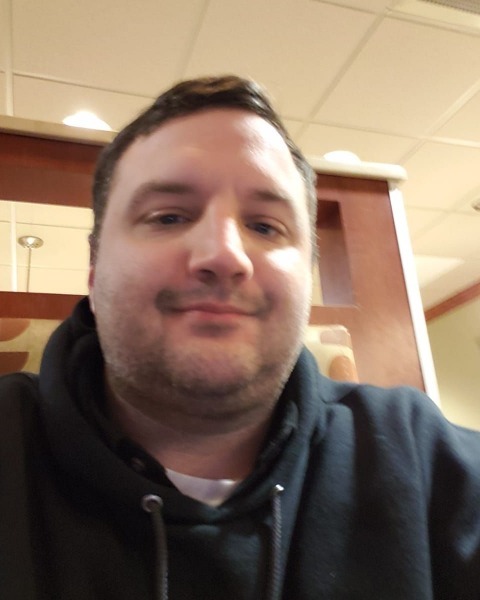 Stefan N. Lukianov, BS, BS, MS, AM
Founder/CEO
Salve Therapeutics
Stefan N. Lukianov, AM MS is the first-time JHU student founder of Salve Therapeutics. He has undergraduate degrees from the University of Maine and masters from the University of Pittsburgh and Harvard University in the biomedical sciences. He has worked in reputable labs at Boston Children's Hospital, Brigham and Women's Hospital, McLean Hospital and the UPMC Hillman Cancer Center. He also has extensive experience in science journalism, having published and edited for ASBMB Today, ACS C&EN Show Daily, the Harvard Medical Student Review and MIT Science Policy Review. Stefan also loves teaching and has held a diverse array of private and public education roles at various grade levels in STEM fields.
$i++ ?>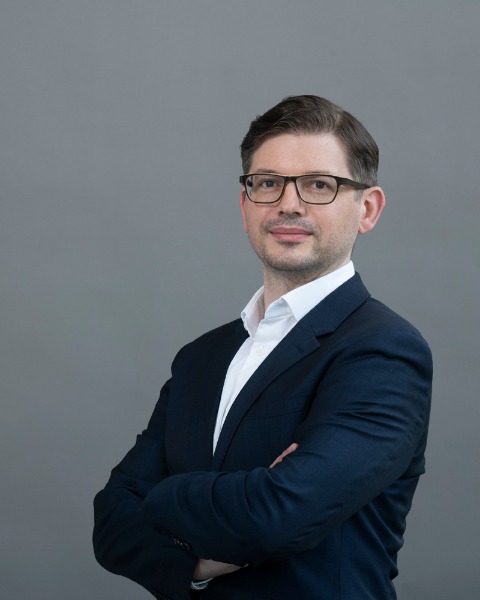 Stefan Luzi, Msc, MBE, PhD
Partner
Gilde Healthcare
Stefan Luzi, Ph.D, Partner, Gilde Healthcare
Stefan Luzi, Ph.D. joined Gilde Healthcare in 2015. He focuses on venture and growth capital investments in the biopharmaceutical sector. He led several investments and currently represents Gilde on the boards of LAVA Therapeutics N.V. and Amphista Therapeutics Ltd. Prior to joining Gilde, Dr. Luzi worked at Merck KGaA where he completed international assignments in the global business intelligence and M ventures divisions. Dr. Luzi received a bachelor of science degree in biology and master of science degree in biotechnology from the Swiss Federal Institute of Technology Zurich (ETH) and a master of philosophy degree in bioscience enterprise from the University of Cambridge. He completed his doctor of philosophy degree with Nobel Laureate Sir Gregory Winter at the MRC laboratory of molecular biology in Cambridge, where he developed a bicyclic peptide-based drug discovery platform.
$i++ ?>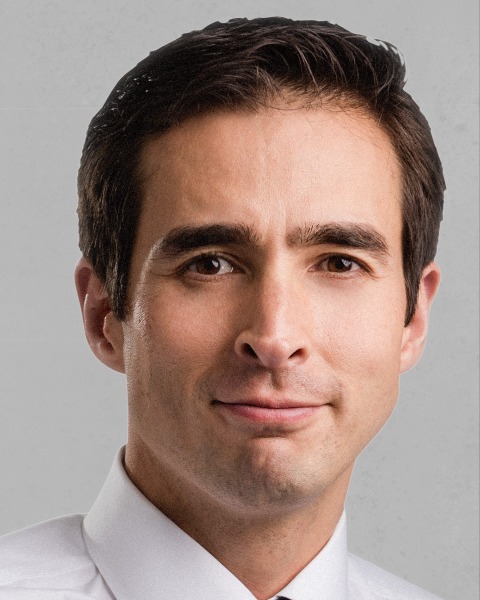 Andrew Lynn, PhD FREng
Chief Executive Officer
Fluidic Analytics
Andrew Lynn PhD FREng
CEO, Fluidic Analytics
Andrew Lynn is an entrepreneur and executive who has led three VC-backed deep-tech businesses from concept to commercialisation.
He is CEO of Fluidic Analytics, a Cambridge, UK company that provides instrumentation and services that characterize protein interactions for customers in the tools and diagnostics industry. Fluidic Analytics' microfluidic diffusional sizing technology extends the traditional capabilities of protein interaction analysis a) beyond traditional drug targets to challenging targets such bispecific antibodies, PROTACs and fibrillar targets; and b) beyond purified environments to complex backgrounds such as cell lysate, serum, plasma and saliva.
Previously, Andrew founded Orthomimetics, a developer of regenerative medical implants for sports medicine and orthopaedic applications. During his tenure as CEO, Orthomimetics developed its flagship product from lab-scale production to a CE-marked device distributed in multiple territories across Europe. Orthomimetics was acquired by TiGenix (now a Takeda company) in 2009. Andrew was then appointed CEO of CamGaN, a Company whose gallium-nitride-on-silicon technology has developed from the technology-concept stage to producing micro-LEDs that power some of today's most cutting-edge virtual reality and augmented reality devices. CamGaN was acquired by Plessey Semiconductors in 2012.
His experience guiding companies through eight equity financings, four product launches and two trade sale exits give him a unique perspective on funding cycles, company evolution and the process of scaling businesses. His efforts have earned him recognition in Europe as an inaugural winner of a Science|Business Academic Enterprise Award and in the US as a member of Technology Review Magazine's TR35 list of the world's top young innovators, leaders and entrepreneurs. He was elected a Fellow of the Royal Academy of Engineering in 2021.
$i++ ?>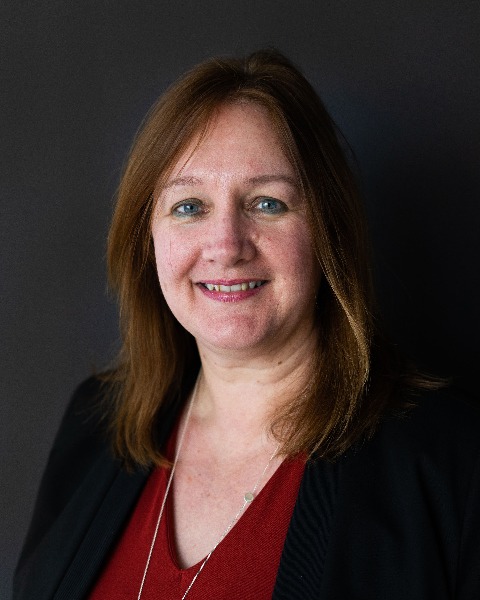 Laura MacDonald, LLB
Chief Executive
ASTP
Laura MacDonald, Chief Executive, ASTP, Leiden, The Netherlands
Laura has headed up the HQ of ASTP (the pan-European members association for knowledge transfer professionals) since September 2016. Her role there combines responsibility for professional training events, conferences and advocacy to enhance capacity-building of the Knowledhge /Technology Transfer sector. Originally qualified as a Scots lawyer, specialising in EU and IP law, her transition to the world of academic/industrial collaborations started in 1992 when she established the first in-house legal function in a UK university to support these collaborations. Then followed a career across different UK universities (Dundee then Edinburgh) before moving to the Netherlands, spending 10 years at Leiden University and Medical Centre, with responsibility across all aspects of knowledge transfer activities. She has been active in key professional organisations which bring together players in this ecosystem, such as Licensing Executives Society and AUTM as well as ASTP.
$i++ ?>

Jennifer MacMahon, MSc.
Partner
Seroba Life Sciences
Jennifer McMahon is a Partner at Seroba. She graduated from UCD with an honours degree in Pharmacology in 2010. Jennifer then entered a Master's degree programme in Biotechnology and Business to further her interest in the interface of biomedical science with commercialisation.
Having placed first in her Master's degree in 2011, Jennifer then joined Seroba's Investment Team as an Investment Analyst, progressing to Partner in 2022.
In 2019, Jennifer joined the Advisory Board for the European healthcare Businesswomen's Association. She is Chair of Level20 Europe and was a founder member of the Ireland Chapter of Level20. She guest lectures on venture capital at University College Dublin, Trinity College Dublin and the Royal College of Surgeons in Ireland. She is also in high demand as a speaker at Investor/Entrepreneur life science partnering conferences across Europe.
Jennifer sits on the boards of Endotronix and Palliare, is a Board Observer to Shorla Pharma and was previously on the Board of Biosensia prior to its merger with Kypha Diagnostics.
$i++ ?>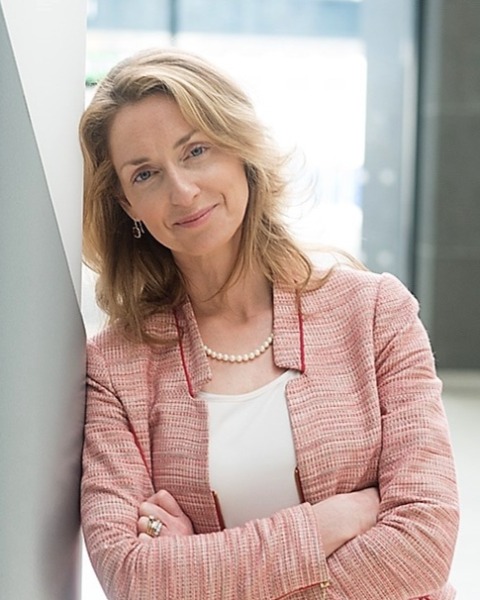 Patricia Maguire, PhD
Professor
University College Dublin - ConwaySPHERE Research Group
Prof. Patricia Maguire is an interdisciplinary scientist passionate about the intersection of Artificial Intelligence with Biomedical Science.
She is Professor at the UCD College of Science and the current Director of the UCD Institute for Discovery, which builds and cultivates interdisciplinary connections in emerging research themes, such as 'AI for good', 'Plotting the Future' and 'Data for Healthcare'. She recently launched the UCD AI for Healthcare hub (AIHH) utilising the latest SAS Viya platform on Microsoft Azure. The mission of the AI Healthcare Hub is to democratise AI/ML approaches, making them accessible to non-coding researchers to accelerate their projects and deliver translational, meaningful outcomes across UCD, Ireland and globally in both, academic and industry settings.
As Principal Investigator at the UCD Conway Institute, Patricia is Scientific Director of the ConwaySPHERE research group investigating various inflammatory diseases including preeclampsia, multiple sclerosis, venous thromboembolism and covid19.
$i++ ?>

Faisal Mahmood
$i++ ?>

Brian Marsden, BA, MA, DPhil
Principal Investigator
University of Oxford
After completing a D.Phil. at the University of Oxford, Brian worked within the Abagyan lab at the Scripps Research Institute, La Jolla, USA, devising novel methods for proteins structure superimposition and also implementing high performance compute and storage clusters. He then worked as part of the Computational Chemistry group at BioFocus PLC before joining the SGC in Oxford, now the Centre for Medicines Discovery, where he continues to be responsible for data management and research computing. Since 2013, Brian has been a member of the Kennedy Institute in Oxford where he is responsible for the provision of research computing and translational informatics capabilities.
The development of novel technologies for data management and dissemination within the context of early stage drug discovery are a key focus of interest. In particular, managing structural and chemical biology data capture, curation and deposition along with interactive approaches to dissemination form the core part of work at the Centre for Medicines Discovery. Recent COVID-19 related work included the rapid development and deployment of LIMS capabilities to underpin serological assays for the rapid testing of patient samples. Methods for the rationale selection of novel targets for reagent and know-how generation in the context of disease-gene associations are also an interest. At the Kennedy Institute, work focuses on the provision of research computing capabilities to underpin the Institute's computational biology, multiplexed imaging and mechanistic modelling interests. In parallel we specialise in the provision of data management solutions for basic science through to translational informatics in experimental medicine settings.
$i++ ?>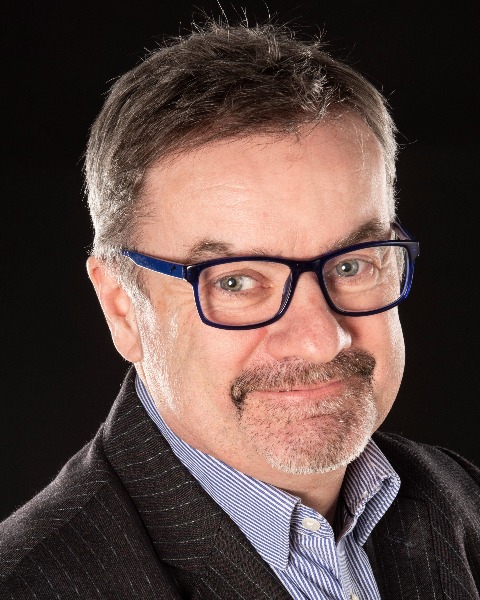 Barry McMahon, M.Sc. PhD
Associate Clinical Professor
Trinity College Dublin
Barry McMahon is an Associate Clinical Professor in Medical Physics and Bioengineering in the School of Medicine, Trinity College Dublin. He holds an M.Sc. in physical sciences in medicine from Trinity College Dublin and a Ph.D. in Biomedical Sciences from Aalborg University in Denmark. Currently he holds the position of Innovation Practice Lead for Children's Health Ireland. He also runs his own consultancy business. Previously, he was Chief of Medical Physics and Clinical Engineering at Tallaght University Hospital for 18 years and has wide experience in medical device applications and invention, particularly for diagnosis and treatment in the gastrointestinal tract. He has collborated widely in Europe, the United States, South America and Asia, including subatticals in the U.S., China and Hong Kong. Is current main interest in innovation practice linking, people, process and technology to solve the multifaceted problems faced in Healthcare.
$i++ ?>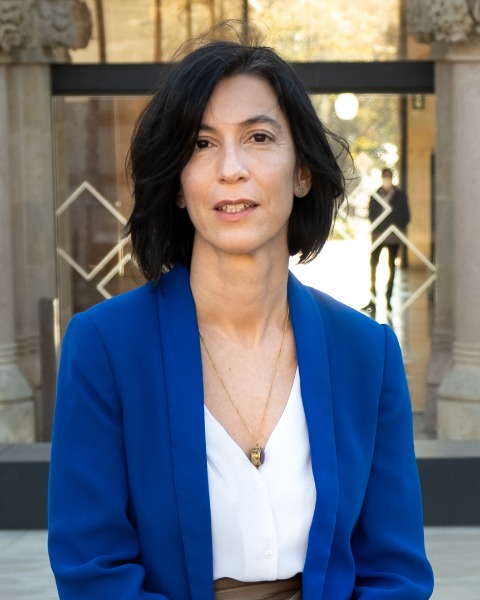 Eva Molero
CEO
Teamit Research
Eva Molero (EM), Project Director; Founder and CEO of Teamit Research and Teamit Institute
University degree in Law (University of Barcelona, Spain), Master Degree in Communications Management (University of Toulouse, France).
Eva has developed her career initially in the field of marketing and technology transfer, first as product manager for mass market products at Arbora&Ausonia (a Procter&Gamble joint venture) and, from 2001 to 2012 at the University Pompeu Fabra and Fundació IMIM (the Barcelona Municipal Institute of Medical Research), where she was responsible for technology transfer and quality procedures at the Research Group on Biomedical Informatics. She has worked as project manager of the European Projects Coordination Office at Fundació IMIM. She was the founder and CEO during 12 years of Synapse Research Management Partners, a project management company created in 2008 specialising in the management of European Commission funded projects.
Besides the general project management aspects, her participation in European projects has focused on legal matters, governance, intellectual property rights and communication and sustainability aspects. She has participated in several initiatives to commercialize results from research projects, including the creation of alliances and spinouts. She has wide experience in teaching courses in European projects management and acts as an advisor for public and private institutions in projects evaluation and assessment. Eva has been recently appointed as member of the Executive Board of VAC4EU.
$i++ ?>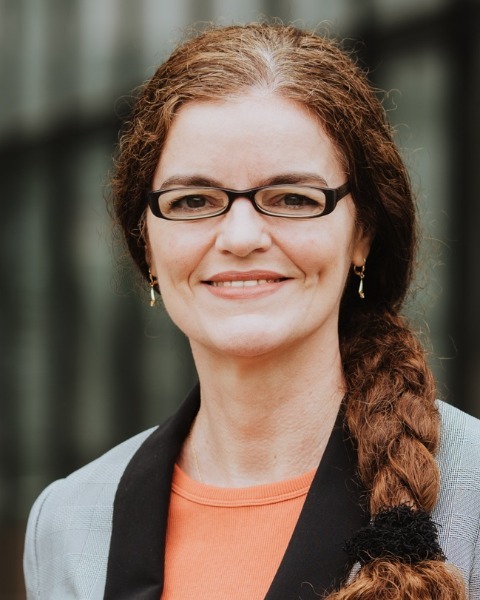 Dagmar Monett Díaz, Ph.D.
Professor of Computer Science (Artificial Intelligence, Software Engineering)
Berlin School of Economics and Law (HWR Berlin)
Dagmar Monett is Professor of Computer Science at the Berlin School of Economics and Law (HWR Berlin), Director of the Department of Computer Science (April/2022–), Co-Director of the Master's study programme Digital Transformation (12/2020–), and Co-Founding Member of the Institute for Data-Driven Digital Transformation (d-cube). She is also Co-founder of the AGI Sentinel Initiative, AGISI.org; AI expert at Ms.AI, "Artificial Intelligence for and with Women;" Board member of the Berlin Federation of Professors, hlb LV Berlin e. V.; and professional member of the ACM, Association for Computing Machinery. With over 30 years of research and teaching experience in different countries, her current research fields include AI, digital ethics, software engineering, and computer science education, among others. Her most recent research work focuses on intelligence research, particularly on defining and understanding both machine and human intelligence. She is also interested in machine learning, robotics in education, metaheuristics, knowledge-based systems, and software design and development including Agile.
$i++ ?>

Antony Murphy
$i++ ?>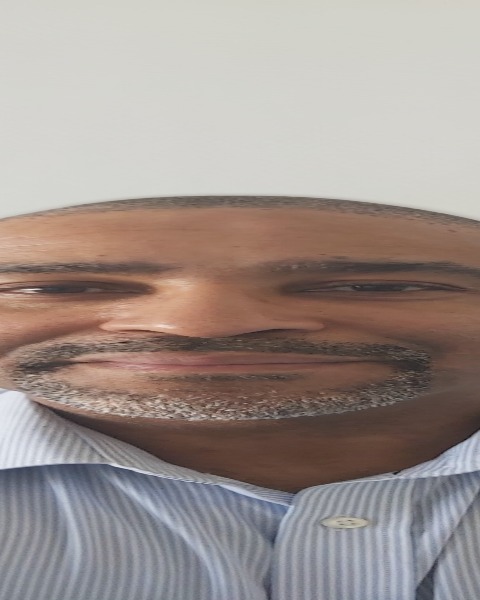 George Okafo, BSc., PhD., ARSC., FRSC.
Global Director, Healthcare Data Analytics Group
Boehringer Ingelheim
George is currently the Global Director in Computational Biology and Digital Sciences Department and leads the Healthcare Data and Analytics Unit at Boehringer Ingelheim (BI) in Biberach, Germany. In this role, George leads a team of genetic, biomarker and data scientists that utilises healthcare datasets to derive novel insights aimed at transforming and personalising drug development. Prior to BI, George has >30 years' experience in Pharma R&D (SmithKline & French/SKF, SmithKline Beecham/SB and GlaxoSmithKline/GSK) holding Director/Senior Director roles in Drug Discovery/Pre-clinical Development for global scientific due diligence, innovation seeking/incubation/delivery, pre-clinical/CMC consultant, global emerging biology platforms, entrepreneurial thinker/leader, and drug development project leader. George holds a BSc (Joint Honours, Chemistry and Biochemistry), a PhD in Chemical Carcinogenesis, both from Imperial College of Science, Technology and Medicine, London, and Postdoctoral Research Fellow at the University of Toronto, Canada. George has established a successful track record of seeking, incubating, and implementing innovation in drug discovery and development across multiple areas in chemistry and biology. George has led numerous R&D projects from discovery to IND/MAA/NDA regulatory submissions and is an expert in Scientific Due Diligence (>40 due diligence opportunities). George has an extensive publication track record (~60 scientific papers, 4 books, 2 patents and invited speaker at numerous international scientific conferences). George has been active in many external organisations (Associate Member of the Royal College of Sciences, Fellow of the Royal Society of Chemistry, Society for Chemical Industry (formerly Chair of the Separation Sciences Committee), Science and Innovation Advisory Committee for the UK Bio-Industry Association (SIAC, UK BIA) and STEM ambassador).
$i++ ?>

Lucy O'Keefe, PhD
CEO
CroiValve
Dr Lucy O'Keeffe is the co-founder and CEO of CroiValve, a medical device start-up that has developed a device to repair the tricuspid valve in the heart without the need for open heart surgery. She worked as a cross-functional lead at Medtronic, managing R&D programs from concept to launch, including an early transcatheter aortic program. Additionally, she worked in Nypro Healthcare, managing multiple complex, cross-functional, global projects developing drug delivery devices for top tier pharmaceutical clients and in a CRO, ICON PLC, where she developed an understanding of clinical trials. She holds a degree in Mechanical Engineering from University College Dublin, a PhD in Biomedical Engineering from University of Limerick and a Diploma in Project Management from University College Cork.
$i++ ?>

Luke O'Neil
$i++ ?>

Paul Overton
$i++ ?>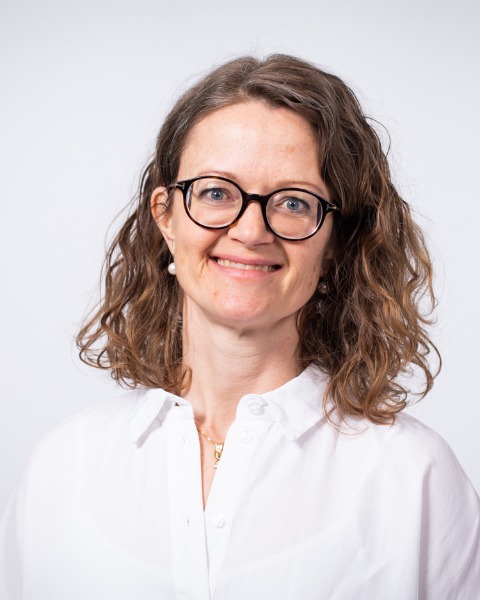 Helena Peilot Sjogren, PhD
Associate Principal Scientist
AstraZeneca R&D
I'm a cell biologist with focus on early drug discovery. I develop cell assays, screening strategies and drive projects in early discovery and technology development. I have a passion for the science behind the drug discovery process and love to see what I work with in the lab can translate into value for patients. In addition, I thrive in the collaborative spirit of working together in a global company with a common goal.
$i++ ?>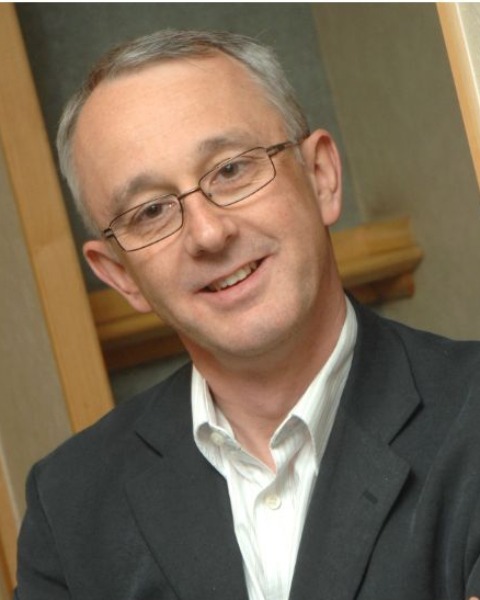 Steve Rees
VP Discovery Biology, Discovery Sciences
AstraZeneca
Steve is Vice-President of Discovery Biology at AstraZeneca with responsibility for reagent generation and assay development, functional genomics, and cell and gene therapy. Previously Steve led the Screening Sciences department with accountability for Compound Management, Hit Discovery and Lead Optimisation biology. Prior to joining AstraZeneca, Steve worked at GlaxoSmithKline for 24 years in various roles. He has served in many roles within the Society of Laboratory Automation and Screening most recently as Chair of the European Council. He has also served as Chair of the European Laboratory Research and Innovation Group, and is currently Industry Trustee of the British Pharmacological Society. Steve sits on multiple Scientific Advisory Boards including EU-OPENSCREEN, WCAIR at the University of Dundee and the Centre for Membrane Protein Receptor Research (COMPARE). Steve has authored over 70 research papers and was awarded an OBE in 2021 for services to science and the COVID19 response.
$i++ ?>

Nicola Richmond, PhD Mathematics, MSc Computer Science, BSc Mathematics
TBD
TBD
Nicola trained as an algebraist up to Ph.D. level then moved into chemoinformatics via a two year role in the Statistics and Modelling Group at Unilever R&D. After completing a post-doctoral fellowship with Prof. Peter Willett at the University of Sheffield, Nicola joined GSK's then Cheminformatics group in 2004, where she focussed on developing methodologies for chemical database searching and hit identification in the presence of process error for high-throughput, high-content screening, and both supporting and leading early, small molecule, drug discovery programmes. Nicola then joined one of GSK's fledgling data science groups and led the Biopharm Digital, Data and Analytics focus area, overseeing a number of high-impact projects and continuing with methods development. Nicola then moved into GSK's newly-formed AI and Machine Learning team where she built up and led the GSK.ai Fellowship Programme, carried out causal machine learning research and oversaw academic collaborations. After nearly 18 years at GSK, Nicola then decided to join Ladder Therapeutics, a start up focussing on discovering small molecule modulators of RNA, where she leads the AI function.
$i++ ?>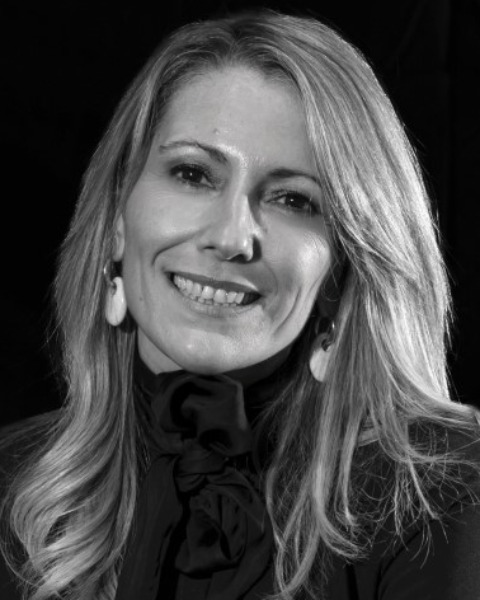 Elena Rivas, MA
CEO
A4CELL
Elena Rivas. Partner and CEO
She is Vice-president of the Spanish Biotechnological Companies Association (ASEBIO) sin 2020.
Biology Graduate by the University of Jaén and and MBA Biotechnology
With more than 23 years of experience in Biotechnology Sector leading the go to the market of innovative solutions of emerging companies and helping them to become affordable business. She started her professional career in the foodtech segment achieving high experience transforming the statetment of the food companies. After this, she was working for nanotechnological field to develop new diagnostic tools enhancing the sensitivite and accuracy of the rapid test for many application by the gold nanoparticles used
In order to improve private companies' performance, she is very committed to making the transfer of technological knowledge a reality.
With this expertise, she has now achieved her dream of entrepreneurship and has become a leading woman in the biotechnology sector in Spain, especially in the field of single cell analysis.
$i++ ?>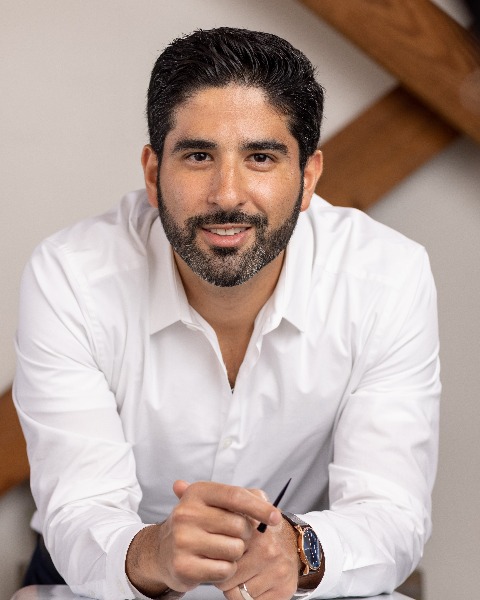 Ali Safavi, MS
Founder, President & CEO
Grenova, Inc.
Ali Safavi, founder, President, and CEO of Grenova, is on a mission to enable laboratories around the world to become sustainable and waste-free. Ali founded Grenova, which is short for Green Innovation, shortly after graduating from college using the firsthand experience he gained working in the lab industry. Today, his award-winning company has created the only technology solution in the industry that enables life sciences and healthcare laboratories to reduce their plastic consumables cost and biohazard waste by over 90%. As a result of his work, Grenova's environmental and economic impact on the life sciences industry has so far resulted in 4,581 metric tons in Carbon Emission (CO2e) reduction, 2,650,848 lbs. of biohazard plastic waste reduction, and $84,135,258 in savings and cost reduction.
$i++ ?>

Gary Saunders, PhD
Data Director
EATRIS-ERIC
Gary Saunders is the EATRIS Data Director. He is responsible for leading the EATRIS data strategy over the next scientific programme (2023-26). As part of this work Gary will lead the EATRIS core data team and work with key data focussed initiatives such as the Horizon Europe Mission Areas, European Open Science Cloud, and the 1+ Million Genomes.
Gary joined EATRIS from ELIXIR where he was the Human Data Coordinator responsible for the implementation of the ELIXIR-wide strategy to enable responsible sharing of human data consented for reuse in scientific research. Previous to ELIXIR Gary was based at EMBL-EBI where he was the data manager for the European Variation Archive (EVA), and the Database of Genomics Variants Archive (DGVa). Gary has a PhD in Bioinformatics from the University of Glasgow, UK, and has a background in comparative genomics.
$i++ ?>

Silvia Scaglione, Ph.D.
Chief Scientist
React4life
She received in 2005 the Ph.D. in Bioengineering at the University of Genoa, Italy.
Since 2010 Silvia Scaglione is permanent Researcher at National council of Research (CNR).
She is founder and chief scientist of React4life s.r.l., an innovative biotech company that develops organ on chip technologies for accelerating the human disease understanding and novel personalized therapies development; React4life has won several international awards and projects, such as H2020 SME Instrument Phase 1, seal of Excellence SME phase 2, Innovation Radar (2021) as best Health technology.
Scaglione is author of more than 80 international peer-reviewed papers, book chapters, author of 7 patents.
$i++ ?>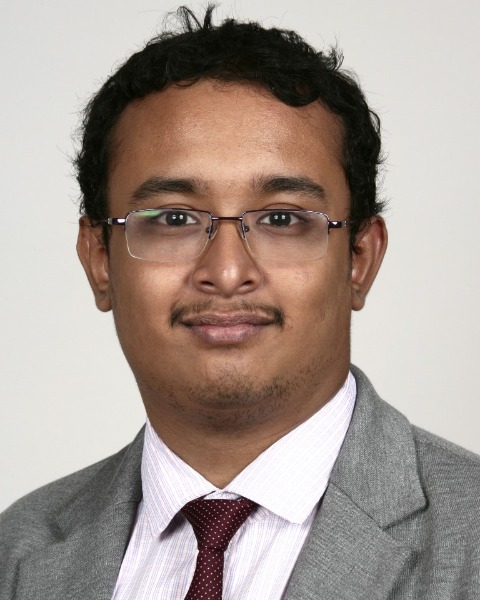 Srijit Seal, MPhil
PhD Student
University of Cambridge
Srijit is a PhD student in his second year at the Andreas Bender group at the University of Cambridge. He is interested in research in chemoinformatics and is currently working on modelling and interpretation of Cell Painting assay in predicting bioactivity and toxicity data. Srijit uses machine learning techniques like Random Forest, Deep Neural Network, Convolutional neural networks to link chemical structures and Cell Painting features to biological activity.
$i++ ?>

BHARATH SRINIVASAN, PhD
Associate Principal Scientist
AstraZeneca
Bharath is a mechanistic enzymologist with extensive experience in the steady-state kinetic characterization of enzymes. For his Ph.D., he studied the structure-function relationship in members of the HAD superfamily of enzymes. He pursued an NIH-sponsored postdoctoral fellowship at the Georgia Institute of Technology, working at the interface between enzyme kinetics and computational sciences. Subsequently, he was awarded the Marie-Curie Actions fellowship to study the substrate specificity of deaminases acting on dsRNA at the IGC, Portugal. In 2019, he joined MBP at AstraZeneca, contributing actively to several oncology projects. Bharath is on the editorial board of two prominent pharmacology journals and is a faculty at facultyopinions. Additionally, Bharath has been nominated to the honorary membership of BPS, ACS and SLAS and ISE. Bharath has published 35 peer-reviewed publications and 1 patent. He is passionate about enzyme kinetics with particular emphasis on studying the spatio-temporal evolution of kinetic systems and non-Michaelian kinetics.
$i++ ?>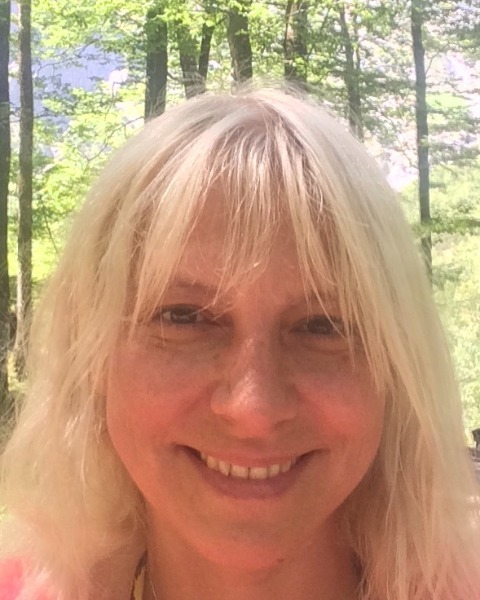 Oksana Sirenko
Sr. Scientist
Molecular Devices
Dr. Sirenko is an established cell biologist and imaging specialist who is an expert in developing assays with complex cell-based models for research and drug discovery. She is a senior scientist at Molecular Devices where she works on development of high-content imaging methods to the analysis of novel cell systems. Dr. Sirenko currently leads a group of scientists developing methods and new tools for automation of 3D cell models – including organoids and organ-on chips – for modeling cancer, neurotoxicity, and toxicology. Dr. Sirenko holds a PhD in Biochemistry/Biophysics, has over 15 years of industry experience, and has authored more than 35 scientific papers.
$i++ ?>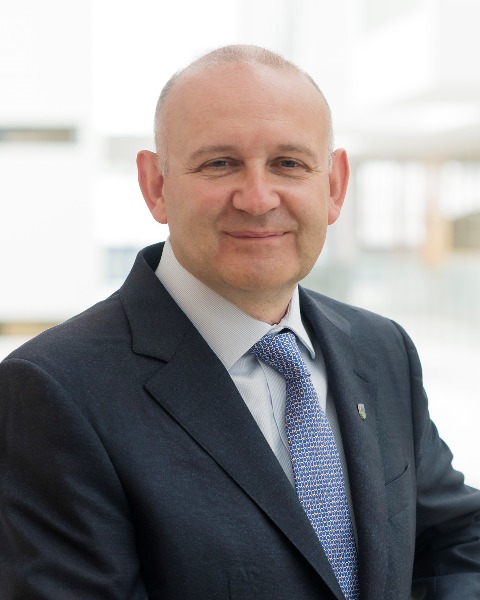 Jeremy Simpson, Ph.D.
College Principal and Dean of Science
University College Dublin
Jeremy Simpson obtained his BSc and PhD from the University of Warwick (UK). After post-doctoral work at the Scripps Research Institute (San Diego, USA) and the ICRF (London, UK), a long term EMBO fellowship took him to the European Molecular Biology Laboratory, EMBL (Heidelberg, Germany), where he developed and applied novel high-throughput imaging approaches to study protein localisation and membrane traffic in mammalian cells. In 2008 he was appointed as Full Professor of Cell Biology at University College Dublin (Dublin, Ireland). His lab applies high-throughput imaging technologies to study intracellular trafficking pathways, diseases associated with the endomembrane system of cells, and the internalisation routes taken by synthetic nanoparticles as drug delivery vehicles. In recent years his lab has pioneered the use of 3D cell models in UCD, specifically developing a number of methodological approaches that allow their high-throughput production suitable for cell-based assays. The lab also designs innovative image analysis approaches for the volumetric analysis of these 3D models at multiple scales, allowing detailed assessment of nanoparticle localisation and toxicity. He has authored over 120 peer-reviewed articles, including articles in Nature Cell Biology, Nature Communications, Nanoscale and Scientific Reports. He oversees the UCD Cell Screening Laboratory (www.ucd.ie/hcs), which provides infrastructure and technical support for collaborators and other users who wish to access the high-content screening platform. He is currently also serving as the College Principal and Dean of Science in the UCD College of Science.
$i++ ?>

Roland Terborg
$i++ ?>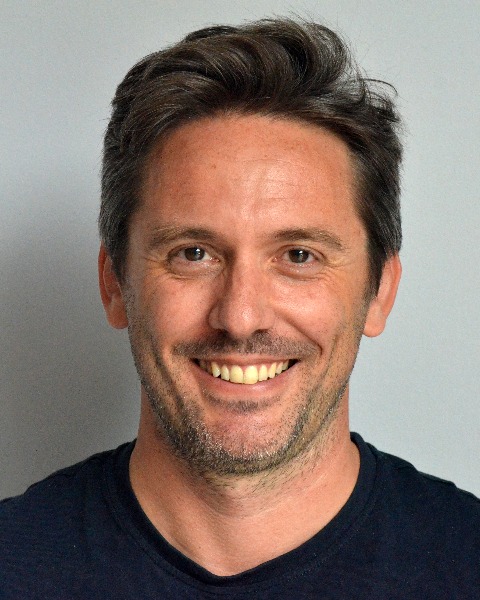 Javier Terriente, PhD
Chief of Drug Discovery
ZeClinics
Javier Terriente is a Biochemistry graduate from the University of Granada (2000) and Phd in Molecular Biology from the University Autonoma of Madrid (2006). He has 15 years of research experience in different academic institutions in Spain and the UK. He has published 25 research articles (h = 18). From 2013, he is co-founder and Chief of Drug Development (CDD) (and former CSO) at ZeClinics, a vibrant biotech exploiting zebrafish as a model for drug discovery and understanding human diseases. More recently, he co-founded, and has a CSO role, at ZeCardio Therapeutics (ZeCardioTX), a biotech company spun out from ZeClinics, focusing on the discovery of therapies to treat cardiovascular diseases. As ZeClinics CDD, he is in charge of supervising every scientific aspect regarding the drug discovery and "crazy-projects" activities: bringing new ideas and collaborations, assessing the quality of our drug discovery platforms, asking for public and private funding, managing our growing and talented R&D scientific team. At ZeCardioTX, he devises and supervises the science and preclinical work plan to bring therapeutic drugs into the clinic. Beside his activities at ZeClinics and ZeCardioTX, he is Vice President of ASEBIO, the Spanish Association of Biotech Companies, where he hopes to bring his expertise to help the biotech sector to gain public awareness, promote networking and increase its political leverage.
$i++ ?>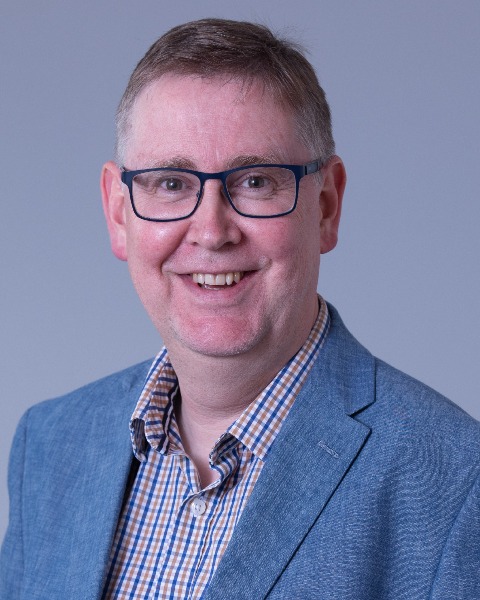 Mark Truesdale, PhD
CEO
N/A
Dr Mark Truesdale, Former CEO of Solentim graduated with a degree in Biochemistry and a PhD in Biochemistry & Molecular Genetics from the University of London. After spending several years in research in the field of Plant Molecular Genetics he has amassed over 20 years of commercial and leadership experience within the Life Science and Diagnostics sectors. Mark spent 14 years with Genetix PLC in several roles, including Head of Global Marketing, prior to and through its acquisition by Danaher. Mark went on to join the Microbiology division of Thermo Fisher Scientific where he held a number of roles including Senior Director of its Global Food Safety Diagnostics business. For the past 2+ years until Feb 2022 Mark has been CEO of Solentim, leading the expansion of the business, culminating is a successful acquisition by Advanced Instruments.
$i++ ?>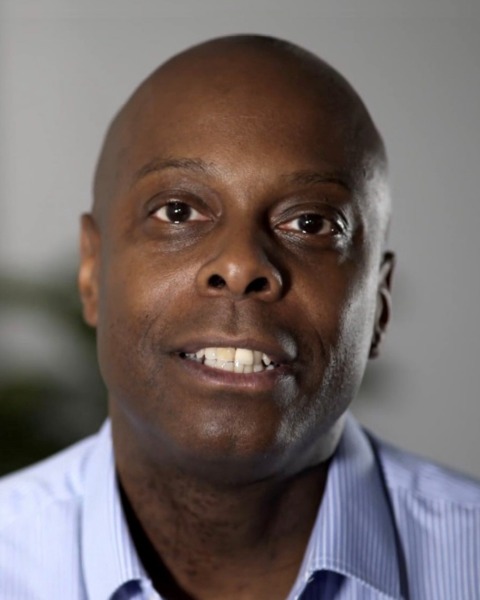 Paul Trusty, PhD
Senior Technical Director
GSK
Paul Trusty Ph.D. (University of Surrey) is a Senior Technical Director in the Quality Supply Chain for GlaxoSmithKline Consumer Health, UK. He is a Materials Scientist by training, with over 30 years' experience of applying this approach to different manufacturing industries.
Most of his early research focused on the fabrication and properties of engineering ceramics for aerospace applications. He then worked for 9 years in the Food Industry (Unilever Research) where he headed Product Characterisation and Development groups in both the UK and Latin America.
For the past 15 years Paul has been working in the Pharmaceutical Industry for GSK in various positions in New Product Development, Process Design and Development, and HIV Supply Chain. More recently, in 2021, Paul joined the Consumer Health Division of GSK, in a Global Technical role that ensures Business Continuity of Consumer Products.
$i++ ?>

Philipp Tschaikner
$i++ ?>

Mariana Vaschetto
$i++ ?>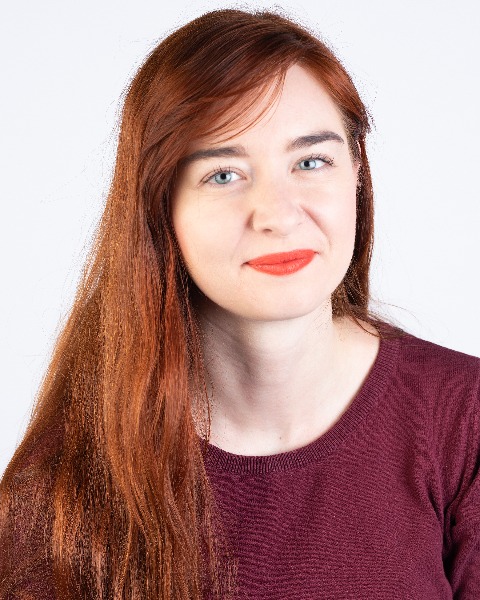 Vesna Vetma, PhD
Cell Biology Scientist
University of Dundee
Vesna Vetma, PhD is a cell biologist investigating PROTAC drug discovery in Alessio Ciulli's collaboration with Boehringer Ingelheim at Centre for Targeted Protein Degradation, University of Dundee, UK. She got her BSc and MSc degree in Molecular biology from University of Zagreb, Croatia and a doctoral degree in Cancer biology from University of Stuttgart, Germany.
$i++ ?>

Manfred Voglmaier
VP Sales EMEA
Tetrascience
Manfred Voglmaier is an Executive Manager in Sales and Business Development of Enterprise-Class Technology Solutions for Life Sciences. Manfred, a native resident of Austria brings over 30 years of industry experience in Life Sciences and innovative enterprise technology. His experience and passion lies in introducing innovative technologies and consulting that help companies in LifeSciences to successfully execute their digital transformation programs.
He worked with companies like Stada (CMC), Kontron, Waters, Documentum, NuGenesis, Definiens, IDBS, Tracelink and the OSTHUS Group. Manfred joined Tetrascience as VP Sales EMEA, responsible to deepening its pan-European presence and to develop localised Team Tetra, dedicated to serving the life sciences industry.
Tetrascience is one of the leading companies providing an open Scientific Data Cloud (E2E) and helps Pharmaceutical companies, Biotech's and CDM/CDMOs on their digital transformation journey. The Tetra Scientific Data Cloud provides life sciences companies with data-centric capabilities, they help to connect and collect data from any source (instruments and applications), they help to engineer and harmonize data to enable easy access to centralized, harmonized, and actionable scientific data which can be actively deployed across an enterprise.
Manfred holds a Diploma in Analytical Chemistry from the Technical College of Applied Sciences in Frankfurt.
$i++ ?>

Glyn Williams, MSc, BSc Hons
Chief Product Officer
deepmatter
Glyn Williams joined DeepMatter as Chief Product Officer (CPO) in April 2022.
Working collaboratively with the leadership team, Glyn bridges between external parties (customers; technology and laboratory equipment providers etc.) and the Group's technical team, to deliver material product enhancements, and connectivity, positioning the platform as the dominant digital interface for chemists globally. Glyn is passionate about scientific companies; collecting, managing and using their data. He joined DeepMatter with 30 years' experience of informatics in pharma, life sciences and chemical industries, having started his career as an analytical chemist at Shell. He has worked with a number of companies, but spent the bulk of his career at IDBS, where he worked with all major pharma and helped IDBS become a brand leader in ELN with a customer base of >250 customers world-wide and >40,000 users. Glyn joined IDBS when it had just 7 employees, and was instrumental in its growth to over 250 globally, before it was sold to Danahar. He has previously led Product Management, Marketing, Sales, Development and Business Development and has a broad knowledge of HTS software, ELN and data management for chemical and biological data.
$i++ ?>

Viktoria Zieger, n/a
PhD student
Laboratory for MEMS Applications, IMTEK - University of Freiburg
Viktoria Zieger started her bachelor's degree in physics in Heidelberg in 2015 and completed it with her thesis about simulations of the accuracy of dose delivery for particle radiation in cancer therapy. In 2018 she continued her studies with a master's degree in Muenster with a focus on nanophysics and biophysics. For her thesis, she constructed a novel optical setup that combined a light sheet microscope with optical tweezers and used it to carry out microrheological measurements while simultaneously acquiring 3D microscopic images. In March 2021 she started her PhD in the Laboratory for MEMS Applications at the University of Freiburg. As part of her project, she is developing a platform for automated 3D microtumor analysis for personalized therapy. In this context, she designs and tests different methods for both automated microtumor production and automated single microtumor deposition to enable and facilitate high-throughput drug screening.
$i++ ?>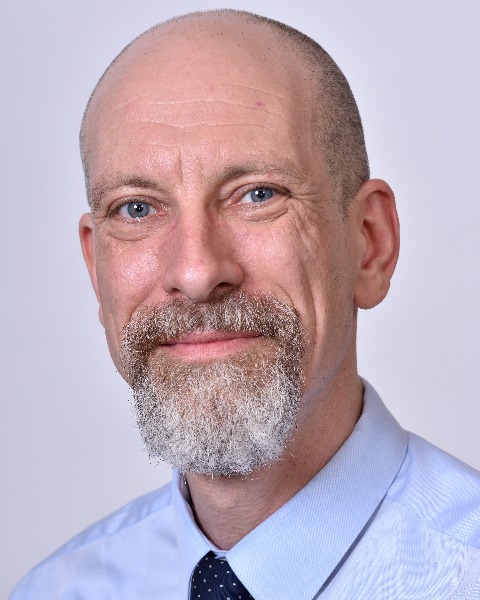 Tim Dillon
$i++ ?>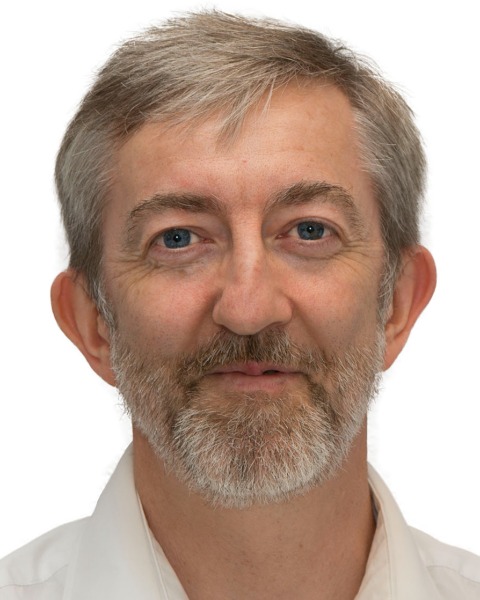 David Egan, Ph.D.
CEO
Core Life Analytics
"David Egan is the co-founder and CEO of Core Life Analytics, a Netherlands-based company that helps biologists to analyze their own data. Born in Carrickerry, Ireland, he completed his undergraduate training in Industrial Chemistry at the University of Limerick. He received his Ph.D. in 1997 from Cornell University Graduate School of Medical Sciences in New York, NY.
After a post-doctoral fellowship at The Salk Institute in La Jolla, CA, and a position at OSI Pharmaceuticals in NY, he returned to Europe in 2003. In Utrecht, The Netherlands, while managing the Cell Screening Core at the Department of Cell Biology, he encountered the challenges of data analytics in phenotypic screening. This led to the development of the StratoMineR data analytics platform with Wienand Omta and the subsequent establishment of Core Life Analytics in 2016. Since then StratoMineR has been widely adopted in big pharma, biotech, and academic centers.
As part of the next stage of its development Core Life Analytics is launching the StratoVerse, a complete end- to-end, cloud-based, high-content analysis platform. It offers image storage in StratoMineR, high-performance image analysis in StratoScale, and downstream data analytics in StartoMineR, the current product."
$i++ ?>

Erik Gatenholm
President and CEO
BICO Group
$i++ ?>

Peter Tonge, PhD
Professor
Stony Brook University
$i++ ?>

Anton Ussi, MSc
Operations & Finance Director
EATRIS ERIC
$i++ ?>
Key:

Complete

Next

Failed

Available

Locked