2022 Americas Sample Management Symposium
Thank you to our official APPLIED sponsor:

The SLAS 2022 Americas Sample Management Symposium program will focus on the best practices, lessons learned and new trends in sample management with an emphasis on the impact and potential of emerging technologies and applications of automation along with the business impact and growing challenges of sample management within the supply chain.
Sessions:

Expanded Sample Management
Session Chair: Kristen Nailor, Senior Scientific Manager/Biologics Sample Management Team Leader at Genentech
In this session we will explore quality control and what it means for sample management.
Compound Management in the Age of Perpetual Problems
Session Chair: Elizabeth Admirand, Associate Director, Head of Compound Management at Agios Pharmaceuticals
This session will explore supply chain issues in sample and compound management, how companies and groups work with CROs, the challenges and mitigation strategies, and future proofing.
What is Your Sample Management Wish List
Session Chair: Duncan Mcnicol, Associate Director, Research at Merck
Join this discussion on what startups, mid-size and large companies, academics, and vendors need. Explore solutions to those wish list items, and strategies for influencing management to convince them of upgrades.
Automation Technologies in Sample Management
Session Chair: Linda Traphagen, Manager Plate Prep in Compound Management at AbbVie
How do informatics, data, AI/ML integrate and affect sample management processes.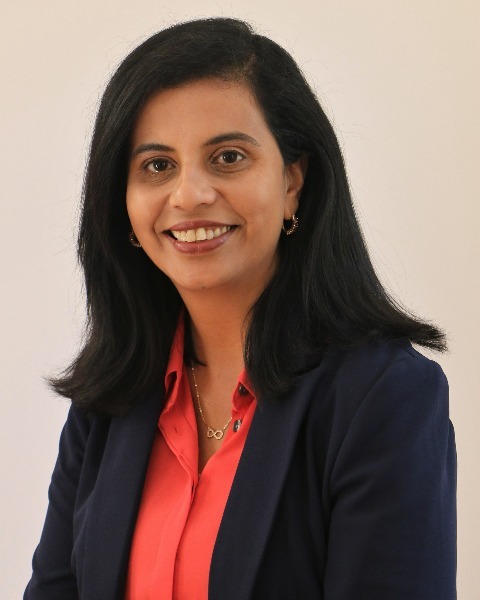 Bhagyashree Khunte
Director
Pfizer
Bhagyashree Khunte Director, Compound Management and Distribution Pfizer Worldwide Research, Development, and Medicine Shree Khunte heads the Pfizer Compound Management and Distribution (CMD) group in Groton, CT specializing in data handling, automation, compound QC, and material logistics to curate compounds in the Pfizer corporate collection and ensure they are made available wherever they are needed across the Pfizer enterprise and externally. Shree has over 25 years of experience in separation sciences and automation seeking opportunities for continuous improvement, driving innovation, and technology development. She joined Pfizer in 2001 and prior to transitioning to Compound Management led the Discovery Separations Group responsible for providing separation and purification support to the Discovery Chemistry Synthesis early and late-stage portfolios maximizing efforts in exploratory chemistry and lead optimization. Shree holds an undergraduate degree in Chemistry, Master's degree in Analytical Chemistry, and MBA.
$i++ ?>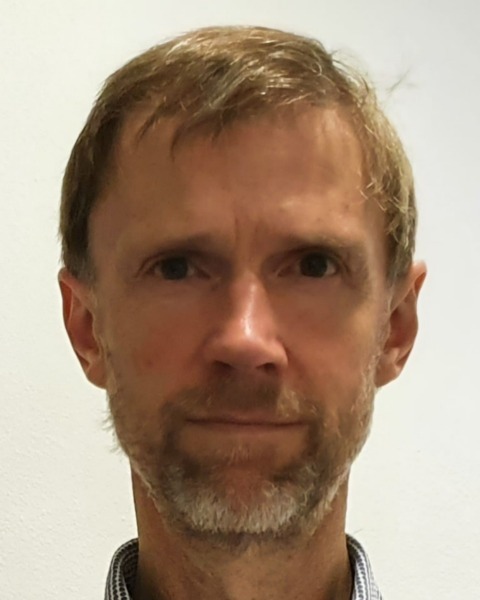 Marcus D. Oxer
Product Manager
Titian Software Ltd
Marcus Oxer is a Product Manager at Titian Software. He joined Titian Software in 2012, where he specializes in addressing the needs of biological sample management.. Prior to joining Titian, Marcus worked for GSK and its legacy companies for 23 years. During this time he held roles in molecular biology research, bioinformatics and R&D IT.
$i++ ?>
Elizabeth Nixon
Investigator
GlaxoSmithKline
Elizabeth (Lisa) Nixon has been working with GlaxoSmithKline in Sample Management for 19 years. In those 19 years, she has focused on incorporating innovative ideas and methods into Sample Management's daily operations. She presented at the 2006 SBS conference in Seattle and published papers on Adaptive Focused Acoustics in 2007, Screening Pools in Chemoproteomics Assays in 2015, and Next-Generation Compound Delivery Platforms to Support Miniaturized Biology in 2019. She us an Millersville University Alumni, receiving degrees in Environmental Biology, Chemistry, and Geology.
$i++ ?>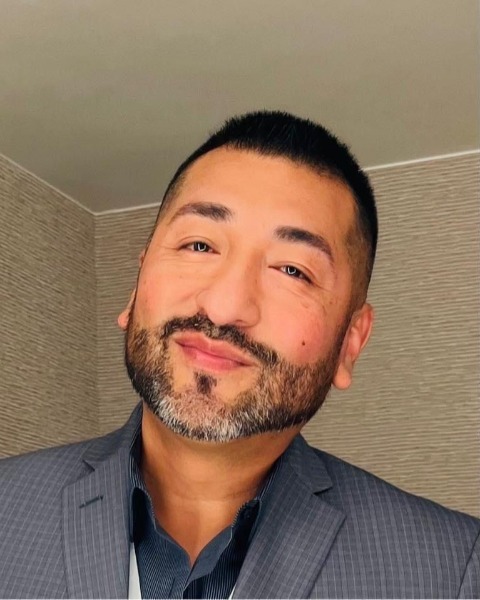 Wilfredo Pinto
Associate Principal Scientist
Merck & Co., Inc
Wilfredo Pinto is an Assoc.Principal Scientist for the Discovery Sample Management Analytical QC Group at Merck & Co., where he performs high throughput analysis utilizing UPLC/MS/UV fast chromatography for compounds in DMSO solution by assessing identity and purity, confirming stability, and corelating chemical trends such as impurities, degradants, or solubility issues.
$i++ ?>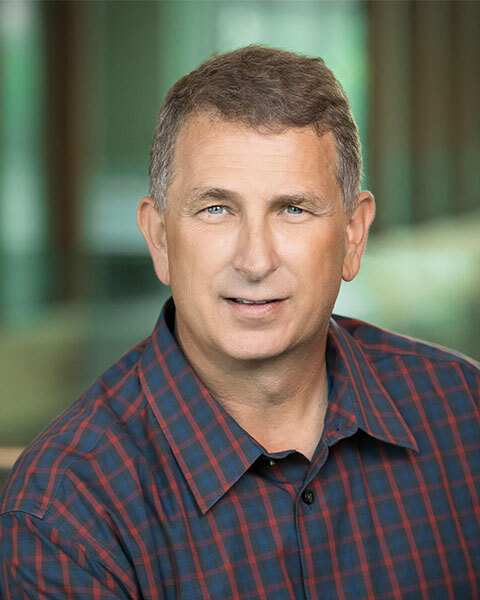 Dan Hascall
Principal Scientific Manager
Genentech
With 23 years of experience in sample management, Dan Hascall has started and managed sample management, automation, and informatics groups at Genentech, Syrrx/Takeda, and Eli Lilly. Prior to joining Lilly's research division in 1999, Dan spent 6 years as automation control engineer at Eli Lilly with expertise in chromatography and lyopholization control systems. Dan's background in software, automation and engineering has enabled opportunities in leading teams that focus on Sample Management, Automation, and Informatics. He is currently the leader of Genentech's compound management group. He also the leader of an informatics team that supports large molecule pharmacology and compound management. Dan's most recent sample management endeavor was forming a new satellite compound hub in Shanghai China. The satellite hub in China is fully integrated into the South San Francisco operations; thus making the system transparent to Genentech researchers. The Shanghai hub enables researchers to manage compound storage and distribution of project compounds to CROs and partners in China as well as globally.
$i++ ?>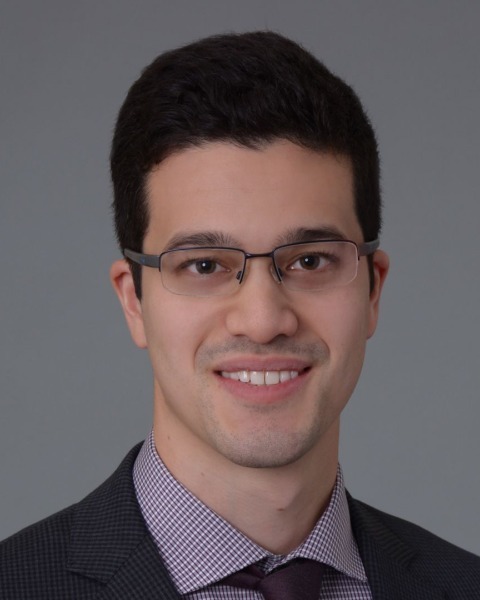 David Winarta
Lab Head
AbbVie
David Winarta, MS, Lab Head - Biologics Sample Management, AbbVie A passionate and dedicated sample manager, David has been working to better connect samples with scientists for over ten years. David is a key part of AbbVie's sample management network and is currently working as a lab head at AbbVie Bioresearch Center in Worcester, MA. David holds an M.S. in Pharmaceutical Biochemistry from UMass Lowell and brings a broad background in bioconjugation, purification, analytics, and software expertise, along with a drive for solving problems and closing gaps, to address the task or overcome the challenge at hand.
$i++ ?>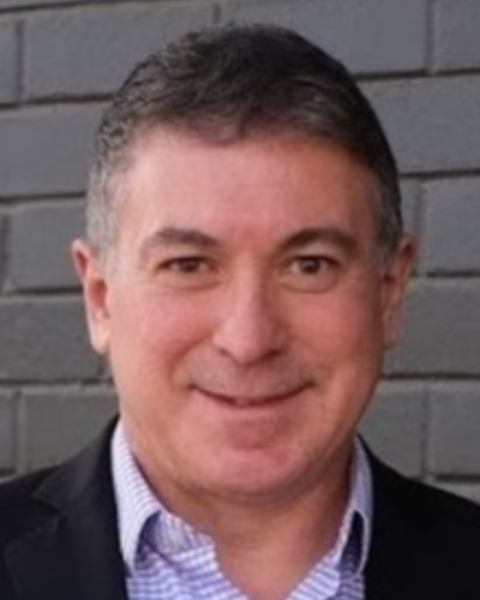 Manny Ventura
Senior Director and Site Head
ChemPartner Corporation / ChemPartner-San Francisco
Manny Ventura is Senior Director and Site Head of ChemPartner-San Francisco. Before becoming Site Head in 2021, Manny was the Director of Analytical Chemistry for ChemPartner. His responsibilities entailed providing analytical support to ChemPartner Medicinal Chemistry, US clients and co-located incubator tenants. Simultaneously he provided scientific leadership and direction to ChemPartner's Analytical department in China. As one of the founding members of ChemPartner's first US site, his role grew to include the responsibility of site Safety Officer. He continues to play a key role in managing laboratory infrastructure, logistics, and management of the South San Francisco scientific incubator where ChemPartner resides. Prior to joining ChemPartner, Manny was the Separations Group leader for Amgen's Medicinal Chemistry department in South San Francisco. There he implemented this central synthetic chemistry support function with a special focus on chiral separations by supercritical fluid chromatography (SFC.) Previous to his employment at Amgen, Manny worked for Pfizer at their La Jolla site. By the end of his tenure there, he led the Separations group supporting Medicinal Chemistry. Manny began his journey at Pfizer making critical contributions to the design, development and utilization of high-throughput SFC/MS for the analysis of chemical libraries. Manny earned his PhD in Analytical Chemistry from the University of Texas at Austin, and holds a Bachelor's degree in Physics from UC Berkeley.
$i++ ?>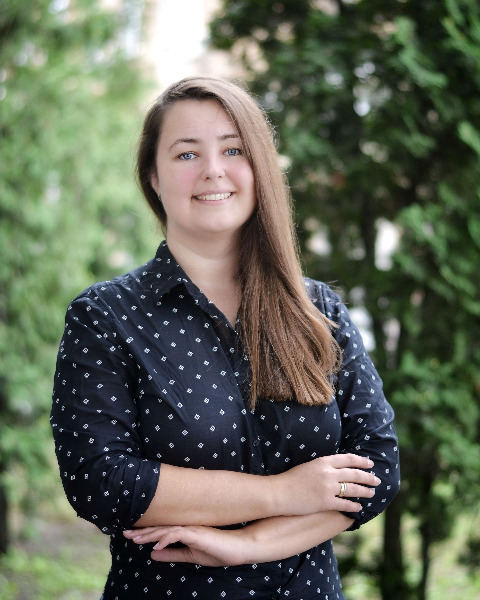 Oksana Orel
Head of Sales Operations
Chemspace LLC
Oksana Orel received MA from Igor Sikorsky Kyiv Polytechnic Institute. Soon after that she started her career as a Sales manager at FCH Group, a local chemical provider in Kyiv. In about 5 years Oksana joined Chemspace LLC as an Account manager to contribute to developing Ukrainian business. Now Oksana serves as Head of sales operations at Chemspace, a marketplace for small molecules with the largest catalog to search and buy from.
$i++ ?>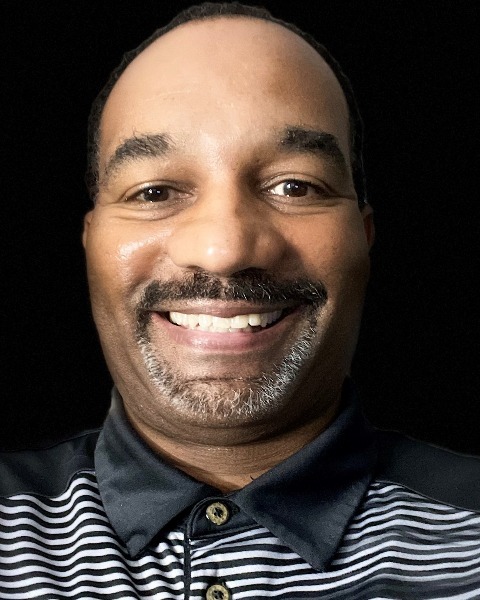 Eric A. Williams
Associate Principal Scientist, Biology-Discovery
Merck
Eric Williams, Assoc Prin. Scientist, Merck Quantitative Bioscience, Discovery, 17-year career at Merck is focused on assay operations, automation, LIMS and sample management. Eric works on a team of scientists at Merck focused on the integration of innovative technologies to enable robust and efficient execution of a wide range of In Vitro assays. The team works together to drive efficient workflows to enable compound and assay management, data capture and reporting, fit for purpose instrumentation and robotic platforms, and a variety of automation. These workflows primarily support the small molecule drug discovery efforts and are expanding to include other modalities (antibodies, biologics, etc..). Eric enjoys working with and on teams where he can share the Information Technology knowledge, he has accrued over 30+ years with a goal to enable scientists to innovate and impact Merck's pipeline. Eric is a leading a small group of scientists working with IT to reimagine how a LIMS system could help scientists, from assay creation to sample requests to assay execution in the lab, through very modern and integrated software. Eric has had the pleasure of working on teams that discovered Belsomra® the first-in-class Orexin Receptor Antagonist approved for insomnia and many other innovative medicines.
$i++ ?>

Nancy Wang
Group Leader, Pharmacology
Center for Therapeutics Discovery, The Cleveland Clinic Foundation
Nancy Wang, Ph.D. is Group Leader, Pharmacology at Cleveland Clinic Center for Therapeutics Discovery (C3TD) since 2019. She oversees the Screening and Target Validation group of C3TD which encompasses high throughput screening, assay development, and compound management for therapeutic development programs at LRI. Dr. Wang has developed her career in biopharma industry including 15 years at Athersys, Inc where she worked in the areas of cell biology and in vitro pharmacology for small molecule drug discovery programs. Her area of expertise from her time at Athersys included GPCR biology for the development of small molecule therapeutics for CNS centric therapeutic areas. She also worked at HD Biosciences as Associate Director of Pharmacology where she led a team focused on development of plate-based in vitro pharmacology in support of client driven small molecule development programs. Her time at HD Biosciences was focused on assay development, automation, and compound management to support programs from small biotech to large pharma. Dr. Wang received her B.S. in biochemistry from SUNY-Stony Brook and completed her Ph.D. in biology at UC San Diego. She went on to complete her post-doctoral studies CWRU School of Medicine in cancer biology.
$i++ ?>

Thu Thai
Principal Scientist
Bristol Myers Squibb
Thu Thai is a principal scientist from Bristol Myers Squibb, San Diego, CA. She obtained her undergrad in Biochemistry/Cell Biology at the University of California, San Diego. Thu started out her career working in the lab of Dr. Ogata studied on complement proteins at the Torrey Pines Institute for Molecular Studies for 7 years. In 2005, she joined compound management team at Celgene, now Bristol Myers Squibb. Since then, she has helped the team to grow and expand the support for testing in high-throughput screening and profiling assays not only to the San Diego sites but also to other sites of BMS and collaborators as well as CROs. Her focus is compound management and how to utilize automation to help compound management team in their daily tasks.
$i++ ?>

John Smutko
Director Scientific Operations, Oncology EMU
GSK
$i++ ?>

Nicolas Zorn, Ph.D.
Head Compound Library Enhancement and Logistics
Hoffmann La Roche
Nicolas Zorn is currently the head of the Compound Library Enhancement and Logistics team at Roche pRED in Basel within The Small Molecule Research, Lead Discovery organization. Nicolas is an Organic Chemist by training (Ph.D. at the University of Paris 6, PostDoc at Indiana University, US) and has worked for 10 years supporting and driving projects in several disease areas as medicinal chemist and computational chemist at Merck MDS in the USA, then Roche in Switzerland. In the last four years, he has led the Compound Library Enhancement and Logistics team in Basel where all samples are processed and distributed for Small Molecule Research in pRED.
$i++ ?>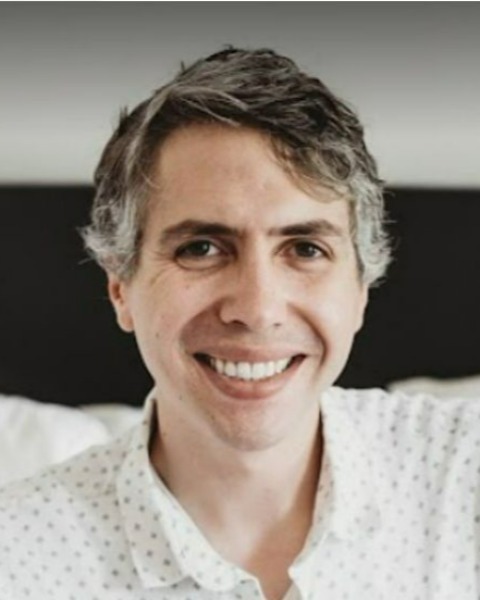 Jared Epstein
Inventory Manager
AbbVie
Jared Epstein, MS, Inventory Manager, has worked in the healthcare or Pharmaceutical industry for the past 13+ years and has been with AbbVie for the last 6 years in the Global Compound and Logistics Organization. As inventory manager of the primary global compound repository, Jared has been responsible for supporting major efforts of Discovery and Development Sciences across a wide array of projects requiring small molecule research materials. Specifically, Jared has overseen the organization, storage, and reformatting of research material for delivery throughout AbbVie an its collaborators.
$i++ ?>

Michelle Galante
Group Leader, Operations
Evotec
$i++ ?>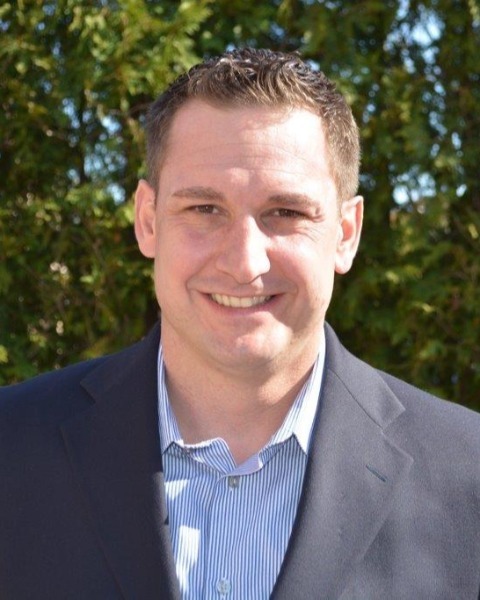 Matthew M. Boeckeler
Director
AstraZeneca
Multifaceted, cross-functional leader who seamlessly meshes his scientific and automation background with his top-notch business education. Innovative visionary with 20 years of successive career advancement in the life sciences industry, focused on automated platform development, process improvement, and value chain optimization. Specialties: - Technology development and implementation - Automation systems, including design & fabrication - Innovative solutions, efficiency, and value creation - Compound management operations - Biobank operations - Staff development and cultivation - Cross-functional team building - Change management leadership - Lean Sigma analysis and implementation - Project Management - Product Development - Self-motivated innovation - Creative problem solving - (Calculated) risk taking - Thinking outside the box - Being able to see the big picture
$i++ ?>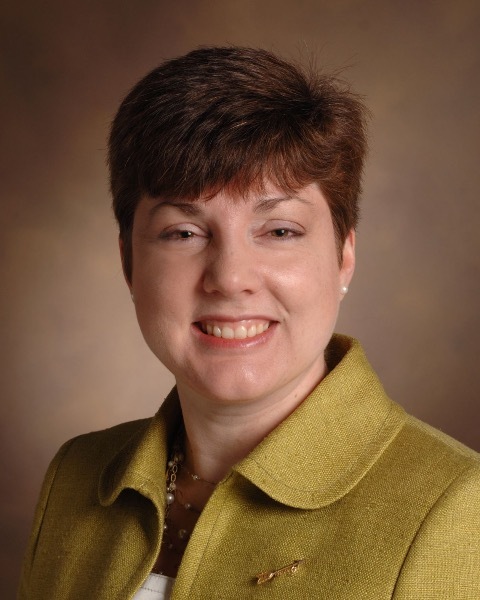 Cara Sutcliffe
Senior Project Manager
Vanderbilt University Medical Center
Cara Sutcliffe, MS, is the Senior Project Manager in the Vanderbilt Genetics Institute at the Vanderbilt University Medical Center in Nashville, Tennessee. With over twenty-five years experience in DNA extraction, analysis, and biobanking, she has overseen the purchase and installation of multiple automated sample storage systems in an academic environment.
$i++ ?>
Key:

Complete

Next

Failed

Available

Locked