2021 European Sample Management Hybrid Symposium
Sample management has become increasingly important in every phase of chemical and biological discovery. Control over factors like sample quality, process efficiency, metadata and miniaturization must be achieved to accelerate both academic and industrial programmes. Further complexity arises in maintaining these factors when collaborating with an external research partner. The SLAS 2021 European Sample Management Symposium welcomes all compound and sample management professionals – from bench scientists to senior leaders – to obtain fresh perspectives and share innovative solutions to challenges in these domains.

Andreas Nixdorf, Ph.D.
SGS Institut Fresenius GmbH
$i++ ?>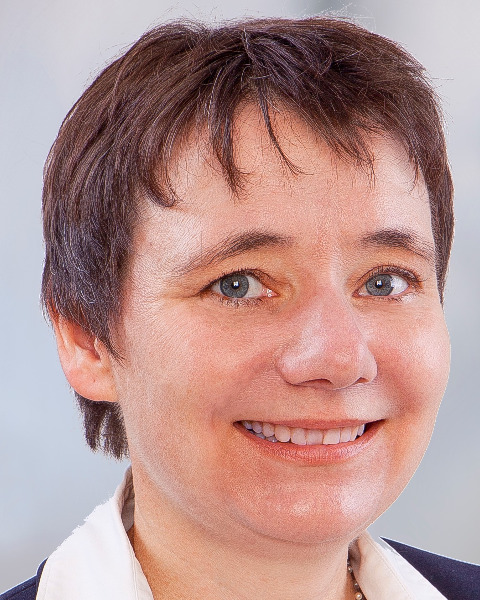 Kerstin Hermuth-Kleinschmidt, Ph.D.
Owner
NIUB Nachhaltigkeitsberatung
Kerstin Hermuth-Kleinschmidt holds a PhD in chemistry. After several years in the life sciences industry as account manager and in technical customer support, she turned her attention to the topic of sustainability and obtained an additional qualification in the field of "Environmental Management and Environmental Economics" at the University of Koblenz-Landau. The focus of her work is the implementation and monitoring of sustainability processes in the life sciences – in the lab as well as in life sciences companies. As a speaker and author of publications, she focuses on various aspects of sustainability, especially on the topic "Sustainability in research and laboratory". She also participated in the development of EGNATON-CERT, the first certification system for sustainable laboratory technologies, and is now part of the auditing team.
$i++ ?>

Oliver Peter, Ph.D.
Director, Group Leader Biology Technologies and Lead Discovery, Drug Discovery Biology
Idorsia Pharmaceuticals Ltd.
$i++ ?>

Alexander Knaupp, Dipl. Ing.
Roche Diagnostics GmbH Deutschland
$i++ ?>

Nicolas Zorn, Ph.D.
Head Compound Library Enhancement and Logistics
Hoffmann La Roche
Nicolas Zorn received his Ph.D. in Organic and Synthetic Chemistry from the University of Paris 6 and worked in the industry for ten years as a medicinal and then computational chemist across several disease therapeutic areas. He joined Roche in 2014 in the Computer Aided Drug Design team and now heads the Compound Library Enhancement and Logistics team since December 2017. Current roles include the development of new hit finding workflows spanning from compound logistics to data analysis workflows as well as strategy and tactics for small molecule compound library optimization and application to screening.
$i++ ?>

Jeanette Andersen, Ph.D.
UiT – The Arctic University of Norway
$i++ ?>

Kristen Nailor
Genentech
$i++ ?>

Manuela Beil-Peter
Director Business Sector Liquid Handling and Automation
Analytik Jena AG
$i++ ?>

Agnes Bombrun Sauer
Head of Ingredients Research - Fragrance S&T
Givaudan
Since 2014, I am in charge of the Ingredients Research in the Fragrance & Beauty division of Givaudan, based in Zurich, Switzerland. My main responsibilities are to drive dynamically a rich and competitive pipeline of sustainable innovation for the perfumers, which consists of delivering the best Fragrance molecules and processes by green chemistry and biotechnology.
I started out my career in the pharmaceutical industry. By training I am a chemical engineer (Lyon, France) and an organic chemist with a PhD (Emory University, Atlanta). I was Director of Medicinal Chemistry for Merck Serono, Geneva and I also worked for GSK, France and Affymax, California.
$i++ ?>

Daniel Juchli
Wega Informatik
$i++ ?>

Jason Meredith, B.Sc.
Head Of Software Product Management
Tecan Schweiz AG
Jason Meredith works for Tecan Switzerland as Head of Software Product Management. He graduated in 1989 with a 2.1 (Honours) degree in Computer Systems Engineering, from University College of North Wales in the United Kingdom. Initially he worked for a start up company in North Wales later purchased by Diagnostics Products Corporation (now part of Siemens), developing software for early robotic sample processors and automation. Jason joined Tecan in 1999, and took on Software Product Management for Freedom EVOware and associated add-ons and interfaces. As Head of Software Product Management he is responsible for managing Tecan's automation software products for the Life Science Business.
$i++ ?>

Fred Bost
LabVoice
$i++ ?>

Joe Bradley
Scitegrity
$i++ ?>

Andreas Traube
Fraunhofer IPA
$i++ ?>

Silvio Di Castro, M.Sc.
AstraZeneca
A chemical engineer by training, Silvio joined Compound Management at AstraZeneca in 2002. During the time at AZ, Silvio has developed a deep expertise in laboratory automation, from programming simple benchtop units to developing large automated platforms for high-throughput screening. Working across functions and countries, Silvio has developed a large network of strong connections, and implemented solutions for automated sample handling in several areas of the business.
In his current role as associate principal scientist, Silvio is leading the deployment of the first fully acoustic Sample Management system in the world, developed by AZ in a collaborative
partnership with Labcyte and Brooks. He is also aligned with global initiatives to improve sample storage, handling and usage of new therapeutic modalities (peptides, RNAs, DNAs and more).
Prior to joining AstraZeneca, Silvio gained an MSc in Chemical Engineering at the "Federico II" University, Naples (Italy), under the supervision of Prof. Guido Greco.
$i++ ?>

Chris Brankin
AstraZeneca
$i++ ?>

Melanie Leveridge, BSc. Hons.
Melanie Leveridge, BSc. Hons.
$i++ ?>
Key:

Complete

Next

Failed

Available

Locked